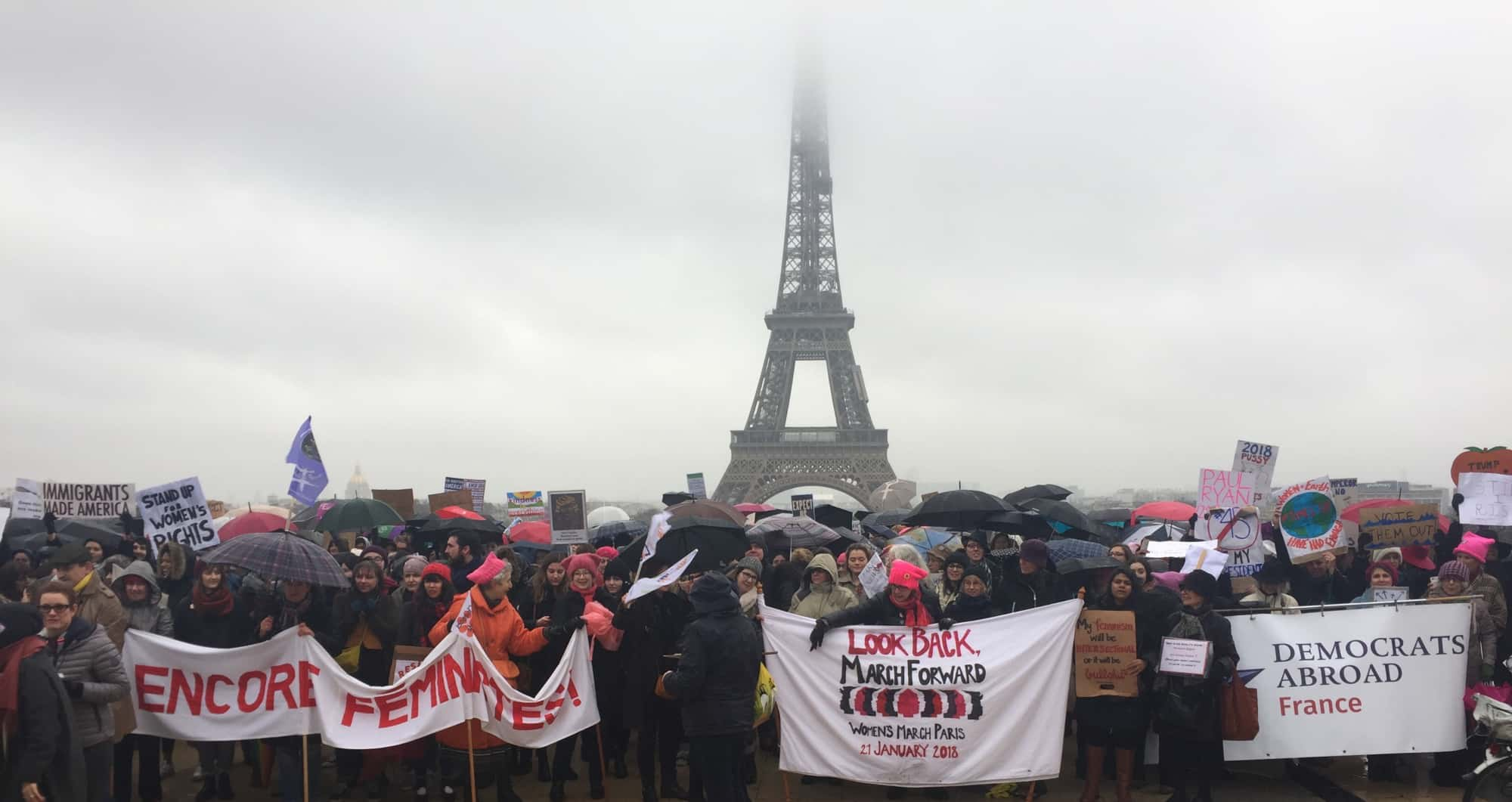 Hundreds of people turned up at Place du Trocadero in the rain that had little effect on the happy, spirited, diverse crowd. There were speakers, witty creative signs, a sea of pussy hats, lots of press and many groups: Indivisibles, Our Revolution, Women's March-Paris, Page-Paris, and more. Folks gathered to support women, Dreamers, Democrats, immigrants, people of color, transgender people, abortion rights and real news – in addition to fighting Trump and his entire agenda.

It felt good to know that the movement didn't end last year, and au contraire, seems to be picking up more steam.
Do you like this post?