The DA Brazil Nominations and Elections Committee (NEC) is excited to announce elections for an expanded Executive Committee with the following positions: Chair, Vice-Chair, Vice-Chair of Outreach & Development, Secretary, Treasurer, Director of Communications & Social Media, GOTV Officer, and 2 Members-at-Large. Nominations open through April 12th; if interested, contact us at [email protected] for more info. Candidate statements, Ballots, Bylaws revisions will be emailed April 15th.
DA Brazil's Annual General Meeting to immediately follow: Meet the new leadership team / Hear report on DA and DABR term accomplishments / Share the issues you'd like to see prioritized by DABR / Let us know how you'd like to be involved!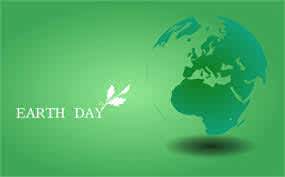 With special presentation in honor of Earth Day

A Highlight of President Biden's White House Climate Summit and his Build Back Better Policy Agenda for Green Energy and Sustainable Development.
A brief presentation given by Dr. Marc Weiss and Nancy Sedmak-Weiss, followed by a Q&A session. "This will be very important for Democrats Abroad, the Democratic Party, and the world's future," says Marc, who is Chairman and CEO of Global Urban Development, an International Visiting Professor at the Federal University of Rio Grande do Sul, and has been heading the Porto Alegre Sustainable Innovation Zone (ZISPOA) project since 2015.  
RSVP here for Zoom link:  Going!
WHEN
April 29, 2021 at 7pm - 8:30pm Brasilia Time