CSD was a huge success for Democrats Abroad Hamburg this year.  We were at the street fest all three days and spread the word to Americans, Europeans and others from all over the world.  We hope to be inviting new members to our chapter as a result, and have also compiled a list of non-US citizens living in Hamburg who want to receive information about our future protests and events.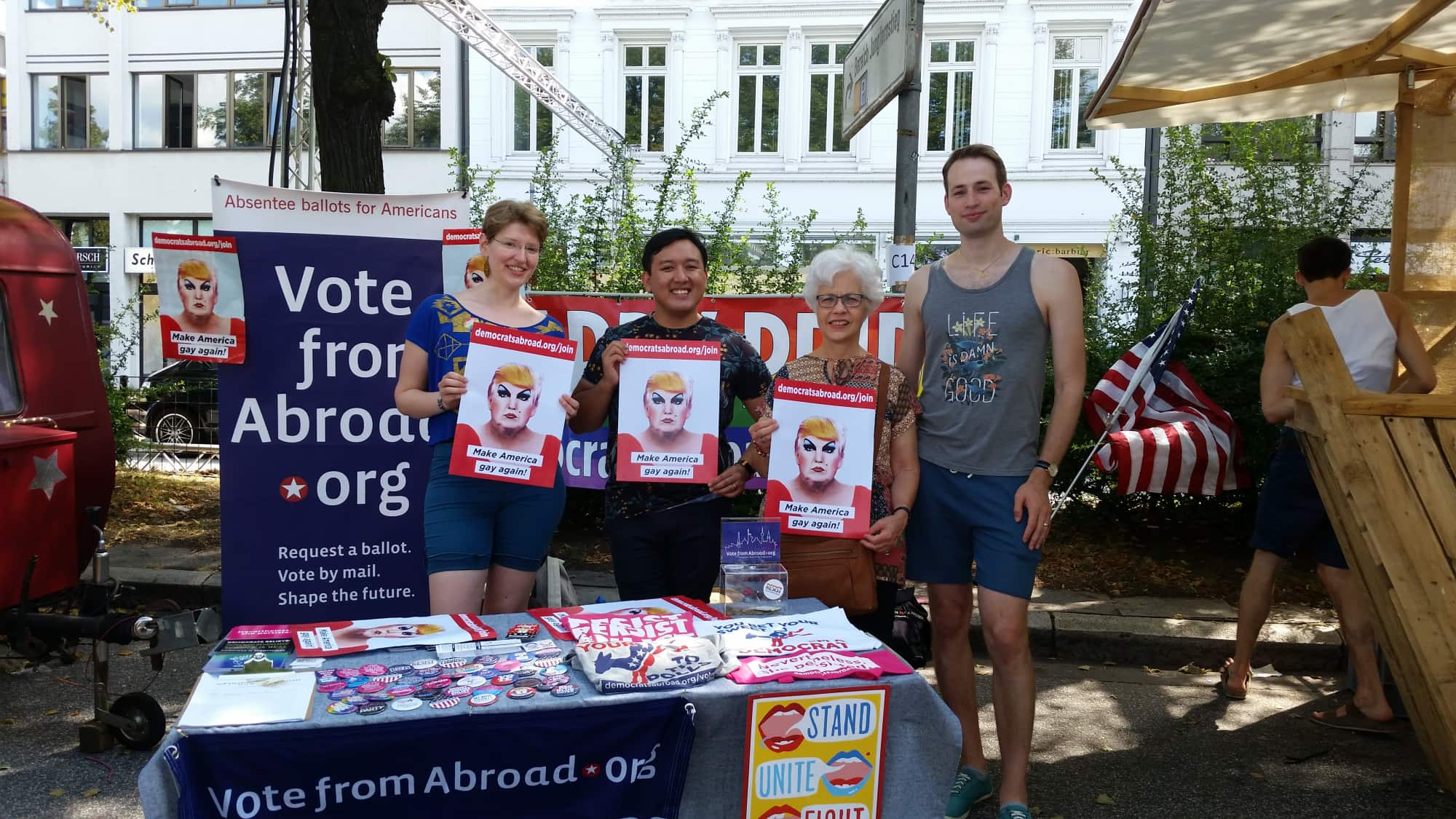 This past weekend was a group effort, and would not have been possible without everyone's contributions.  We accomplished a lot, which will help with our further GOTV and other goals, this year and beyond!

Do you like this post?