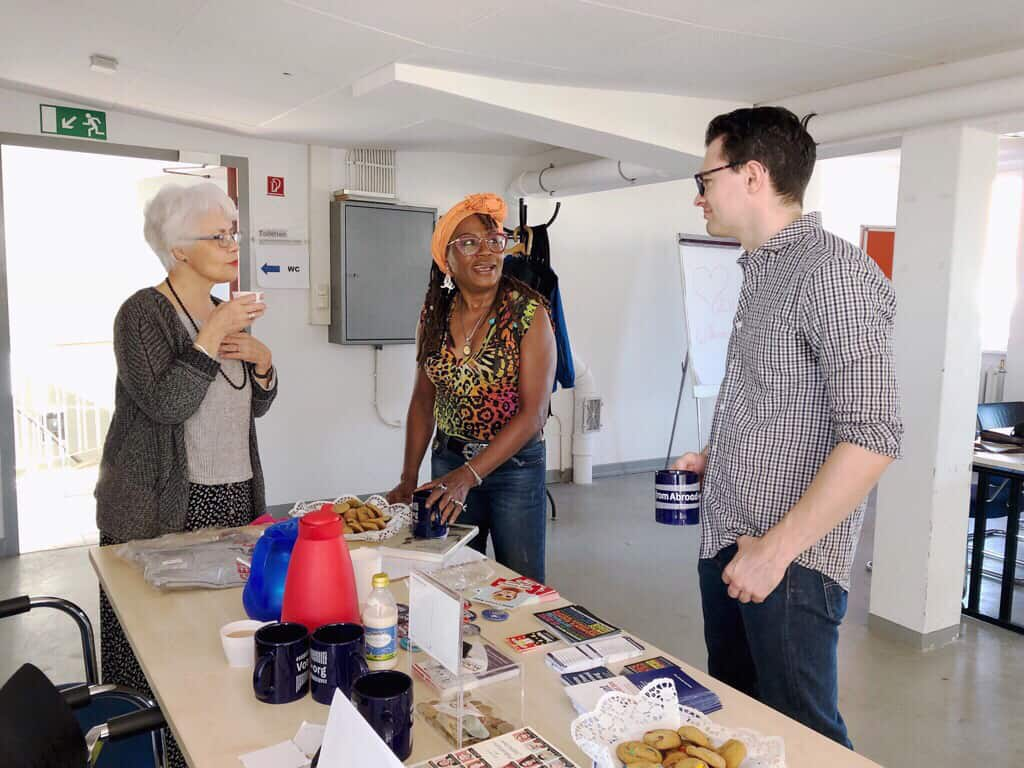 Thank you to everyone who attended our most recent Chapter Meeting.  It included our first ever New Members Coffee, ideas for 2019, and some last-minute voter registration help.  Below you will find the minutes.
First I want to share my announcement from the meeting.  My two-year term as Chapter Chair began in February of 2017, and is coming to an end soon.  I have thoroughly enjoyed being Chair, getting to know and working with so many of DA's Hamburg members, and putting together events of all sorts with you.  For personal reasons, I will not be running for re-election.  I plan to stay active after my term's end.  But most importantly, this means that we have a position to be filled.  If you are interested, please reach out to
dag-hamburg@democratsabroad.org at your earliest convenience!  I am happy to answer any questions.  The election will take place in January or February, before the DA Germany AGM.


Minutes: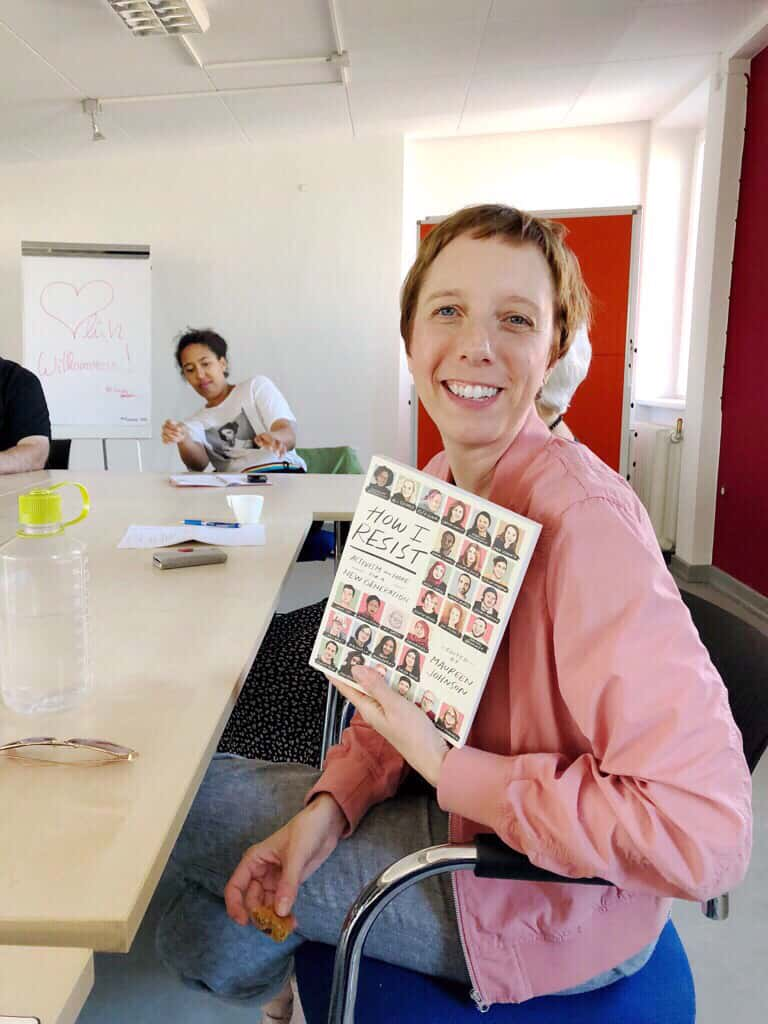 - New Members Coffee - This proved to be an excellent way to start the meeting, giving
   members (new and old) a chance to talk and get to know each other better.
- Fundraising - We raffled off a book ("How I Resist") during the meeting, raising 17€ ! 
   We want to make raffles a more regular part of our events.  Let us know if you have
   ideas for raffles or have something you want to donate, and other fundraising ideas.
- Treasury - We currently have 500€ in our treasury.  150€ will go to DAG by year's end
   to pay for a tablet and portable printer we received for GOTV efforts.
- Membership - Our membership just recently reached 622, from around 400 at the start
   of 2017.
- 2019 - non-election year, time to train, organize
     - Regular events, i.e. monthly or bi-monthly - Chapter Meetings (2nd or 3rd Sunday of
        every month, or every other month?), pub nights, book club meetings
     - One month of every year is focused on one caucus - that caucus leads the Chapter
        Meeting in that month
     - Equal Rights Amendment - only one more state needed to ratify.  Could this be a focus
        of 2019?
- Black Caucus - Black History Month, February 2019
     - Black American Night - mid-February, featuring American performers
     - Other ideas include an American finger food buffet, a raffle table, a favorite dish or pie contest.
- Women's Caucus - Berlin Workshop, September 22nd, 2018
     - One of our Chapter members attended and summarized - more details here .
     - Many are interested in putting together a similar event here in Hamburg.
- Impressions from the USA
     - One of our members just got back from a trip to see family in Mississippi.  She also campaigned for Democratic candidates and attended a
        town hall meeting.
     - From her conversations, and talks she listened to, we can see a silver lining in the current situation as people are motivated to take
        action, and Democratic candidates have better chances in red states.
     - Reminder - Every state has an abroad Facebook page.
 - Last-minute voter registration
     - Some states' deadlines for registration and overseas ballot requests have not been reached yet.  It is worth checking.
     - Emergency Federal Absentee Ballot - If you requested a ballot and have not received it, you can vote (in Federal elections) using this
        option.
     - Both of the above can be done at votefromabroad.org .
Do you like this post?