On August 16th, members of the Hamburg Chapter and others came together in front of the US Consulate in response to the deplorable events in Charlottesville, Virginia.  We had a candlelight vigil for those injured and killed, and in peaceful demonstration against racism and hate.  Thank you to everyone who made it at such short notice.
You can find more pictures here: https://www.facebook.com/demsinhamburg/posts/1351843614936376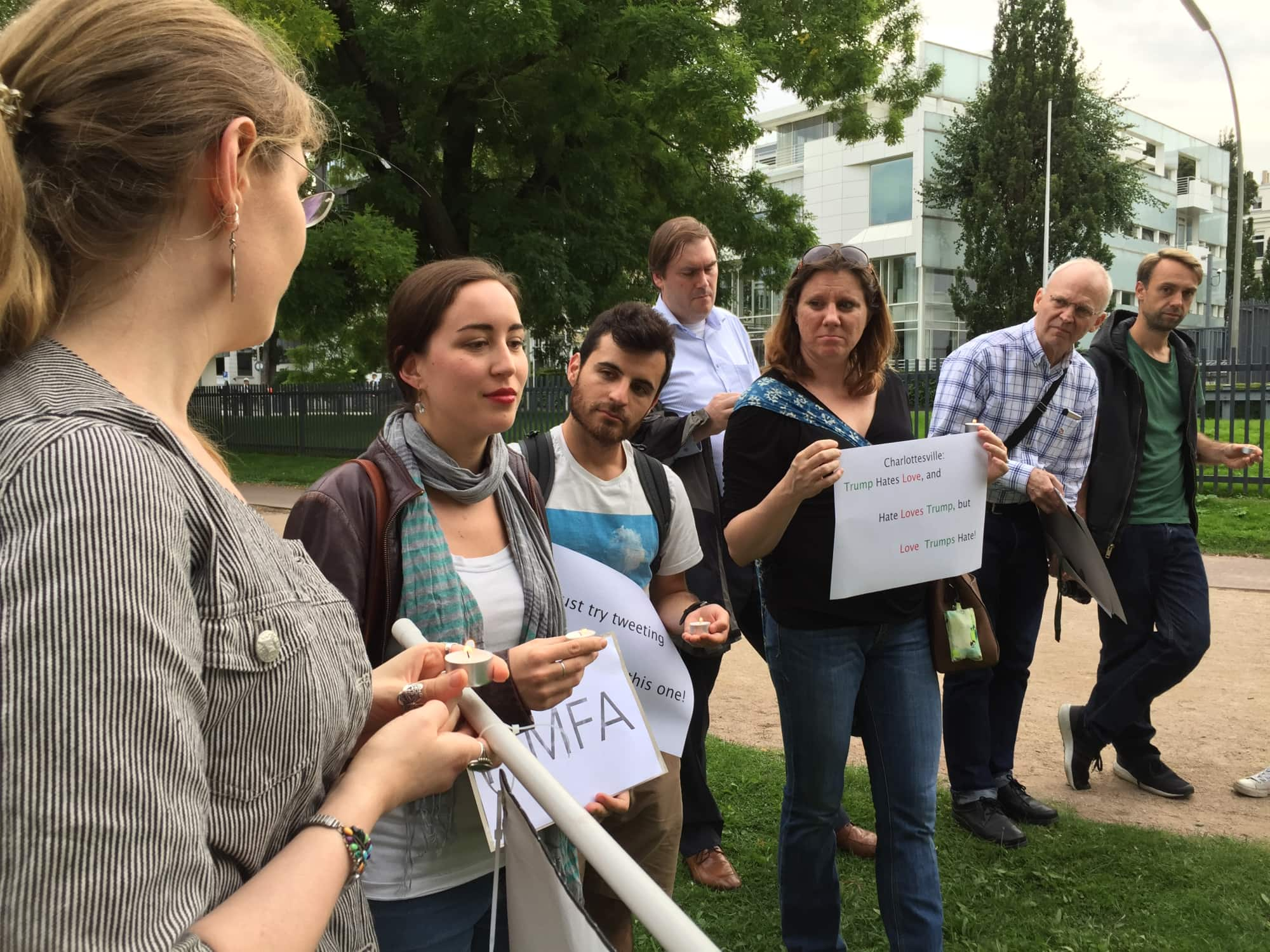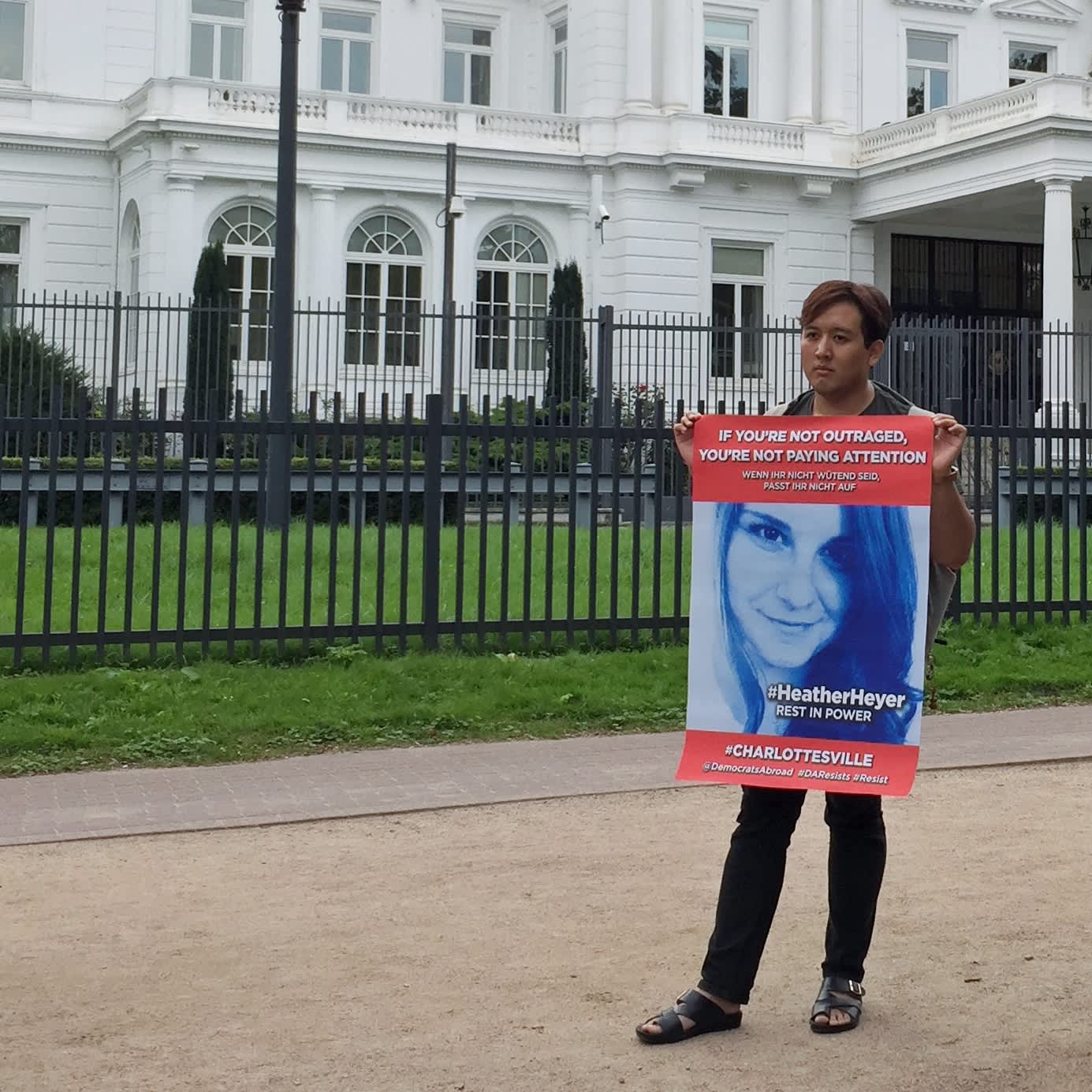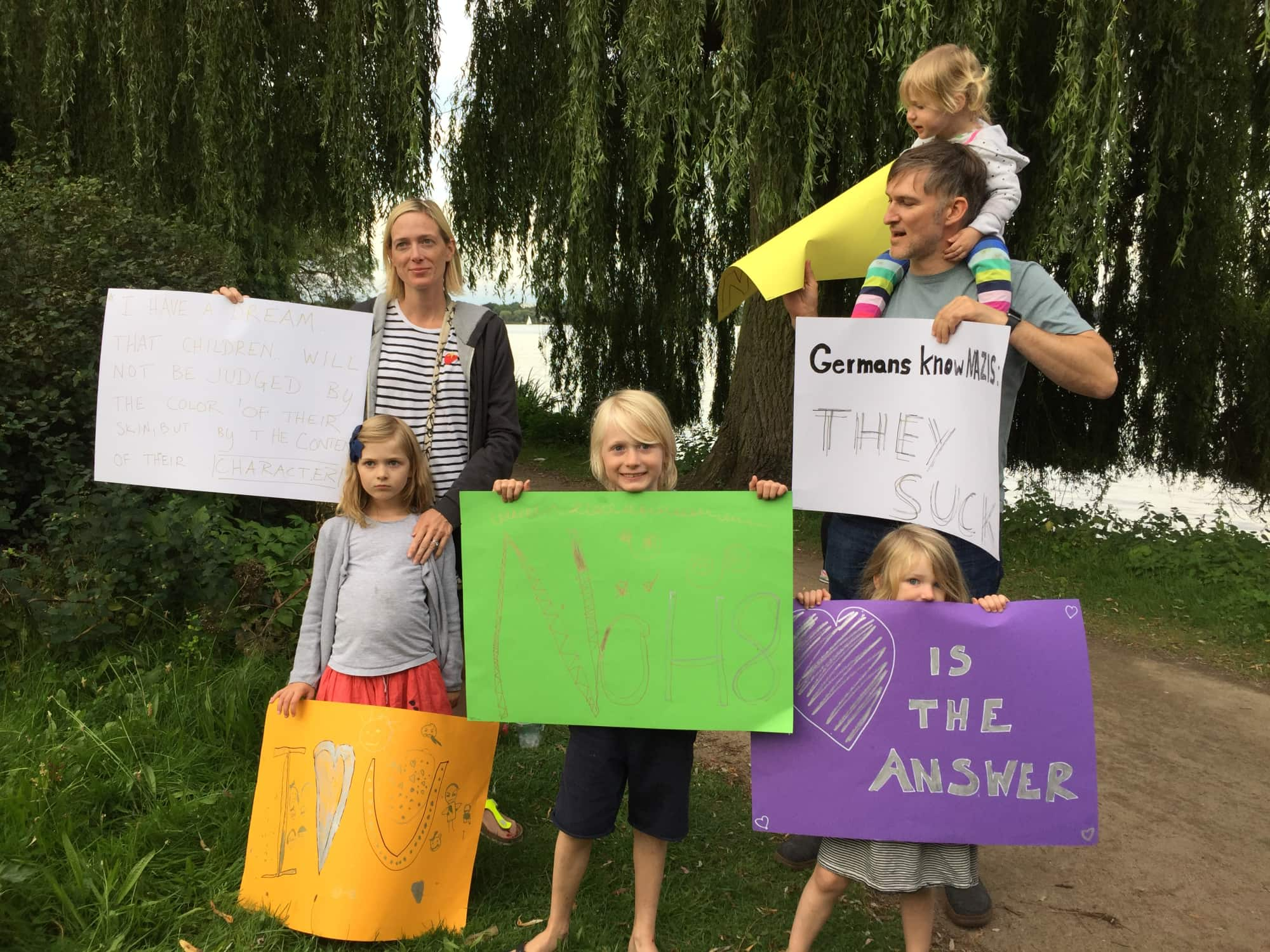 pictures by Chesney McKinley-Severance
Do you like this post?