Women´s March Hamburg, 19 January, 2019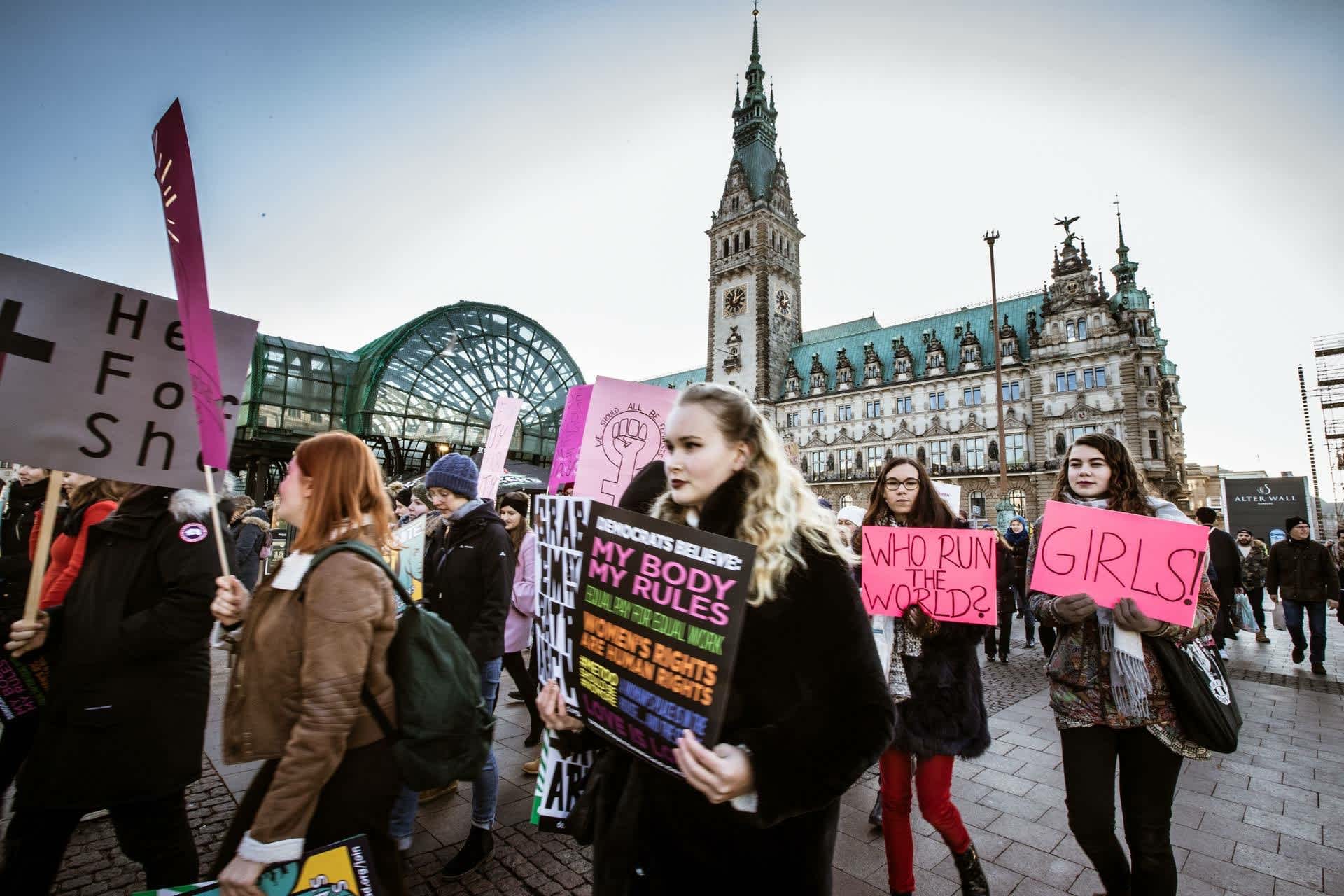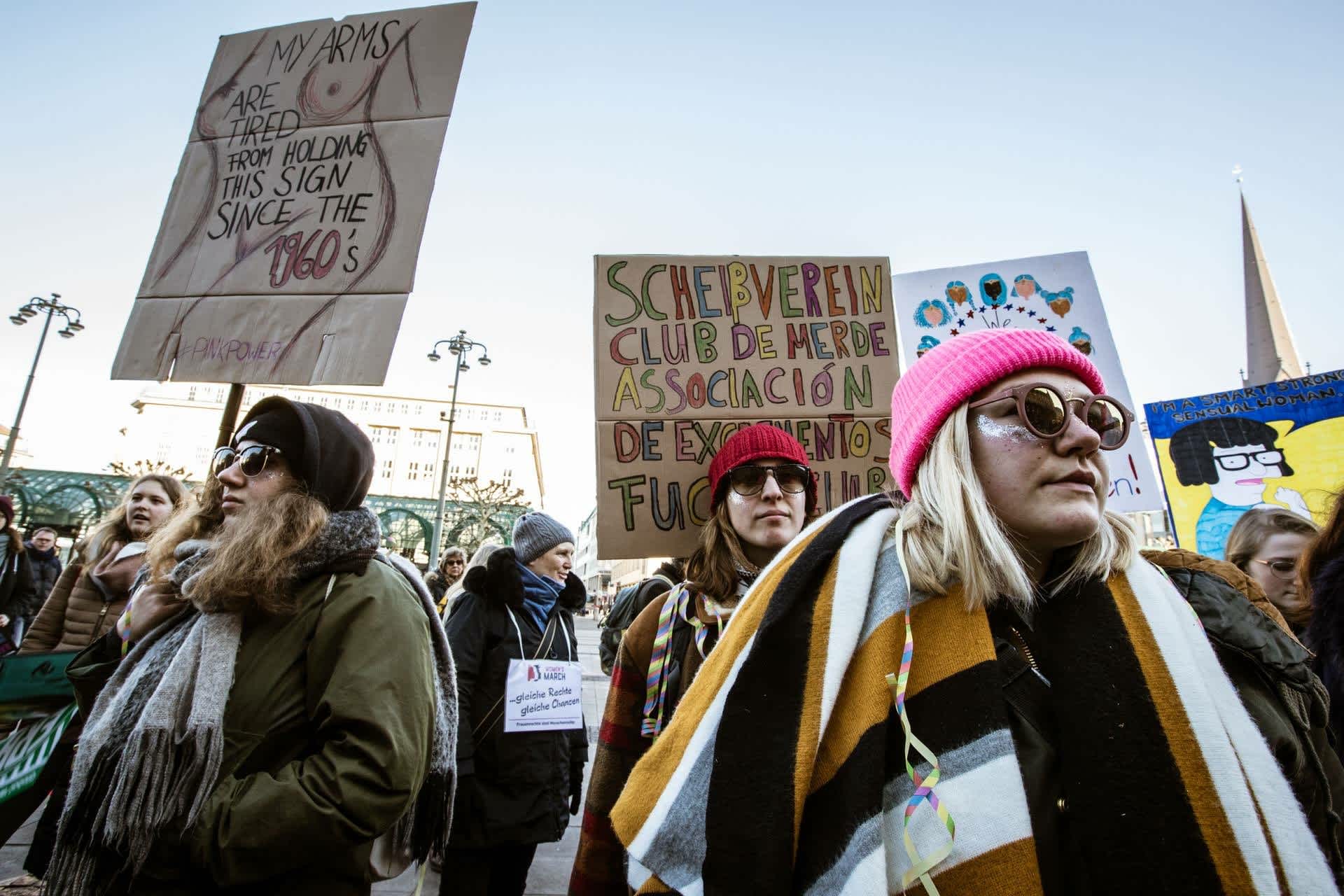 Even the weather was perfect as we gathered in front of the Rathaus--posters, banners and hand scrawled signs blazing in the bright sunshine. After a week of greyness, literally and figuratively, suddenly progress seemed possible--as Chesney told the gathering-- if only each of us would make the effort. She reminded the rapt crowd of the upcoming vote in Virginia for the Equal Rights Amendment and urged us to write in support of this affirmation of women´s equality. After nearly 100 years of activism on its behalf, the measure needs only the votes of one more state to pass!

Energized and motivated, the march began with some 200 participants winding their way, singing, chanting and drumming along the shimmering Alster to the U.S. Consulate, colorful posters held high: "Empowered women empower women!" "Equal pay for equal work;" "My body, my rules;" not to mention numerous clever original variations. Many of us commented, with a certain weariness, on one poster: "My arms are tired from holding this sign since the 1960´s." Elaine, however, in her closing speech, urged us not to give up, and noted with gratification how many young people there were in the audience to carry on the struggle to achieve what we deserve, no matter how long it takes.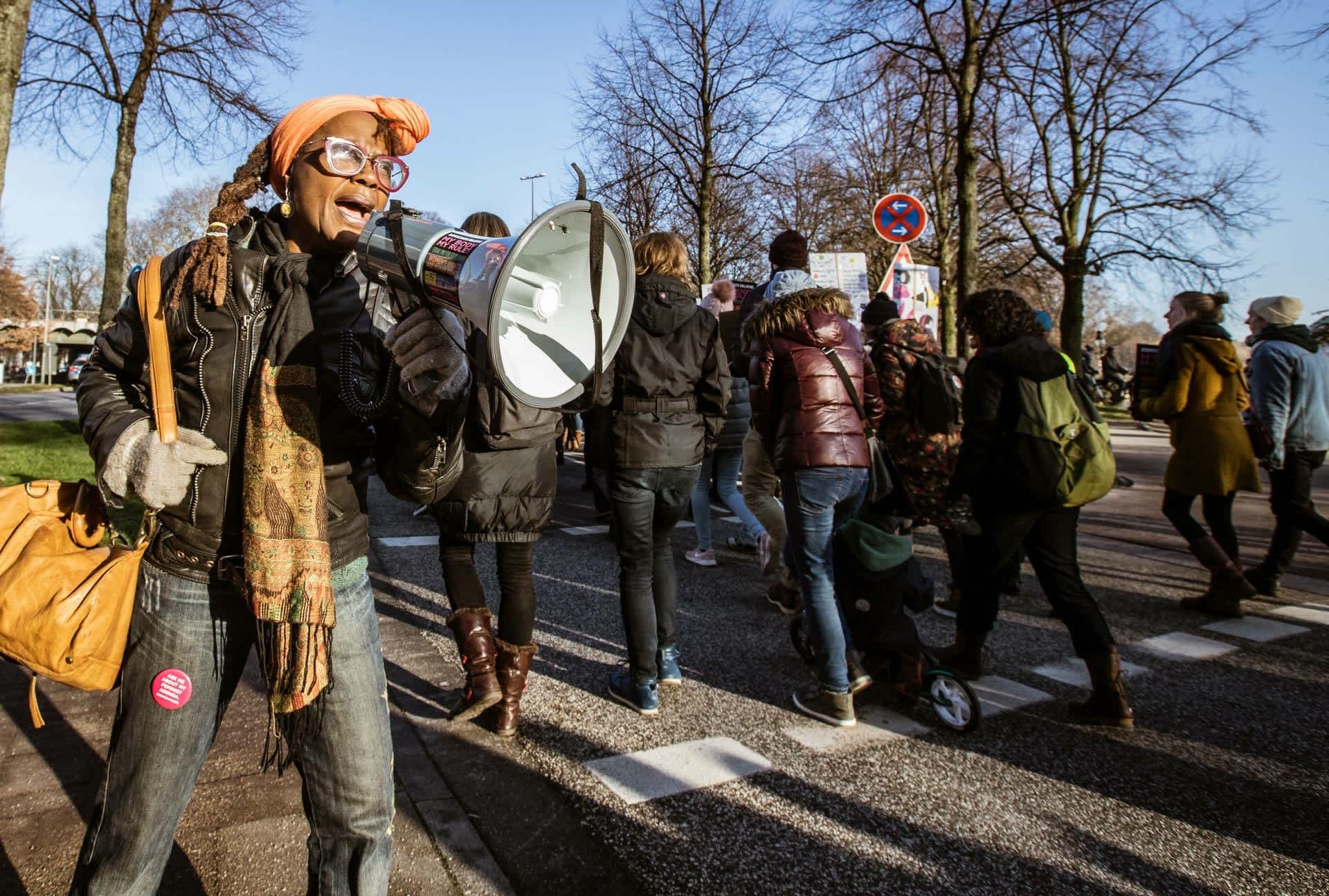 Thanks to all who made this a joyous afternoon and a worthwhile demonstration!

Photos by Eric Shambroom
Text by Maryann Schmunk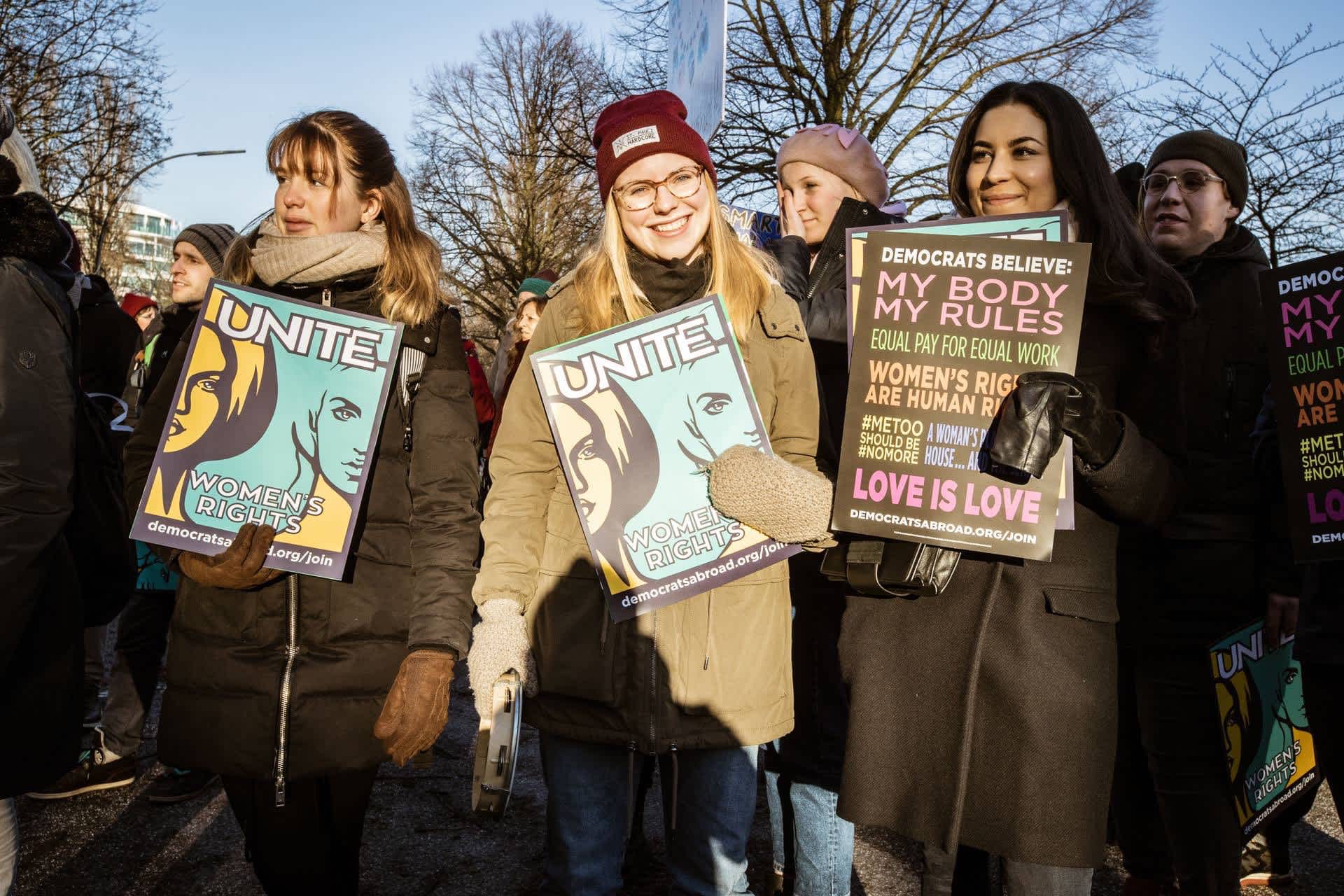 Do you like this post?