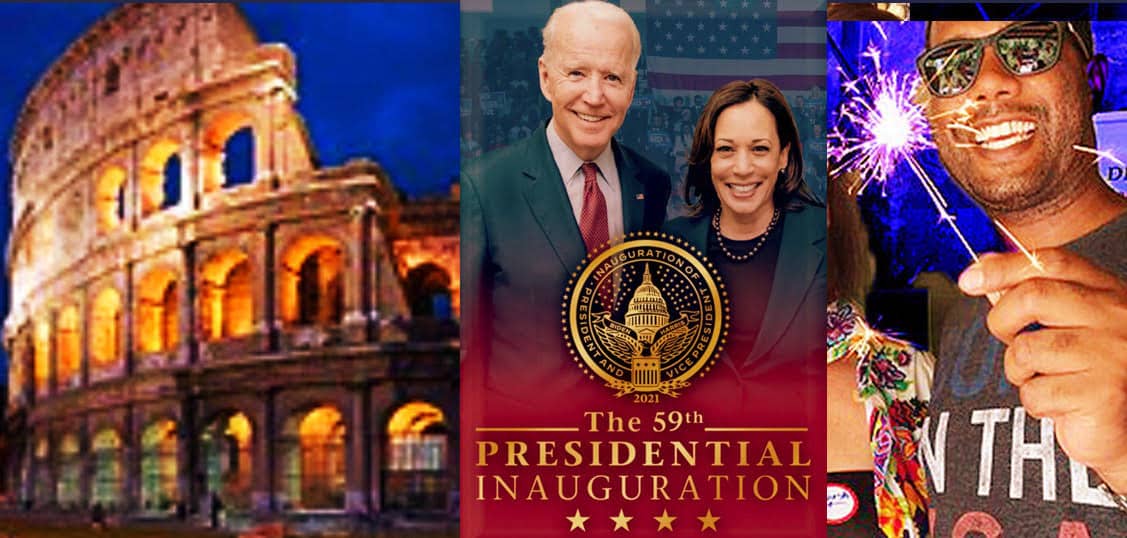 Join us to celebrate the historic inauguration of Joe Biden and Kamala Harris!
5:00 pm: DA Italy meet & greet and hear some of our member's hopes and dreams for this new era in American politics.
5:30: Live-stream the Inaugural events from Washington so we can witness this special event together!
YOU MUST EMAIL RSVP TO RECEIVE THE ZOOM LOGIN INFORMATION:
[email protected] 
We have so much to celebrate: the White House, House of Representatives and Senate (including the historic win of both Georgia Senate seats)! 
This election has proven what we can achieve with unity, dedication, and active participation. 
We still have many challenges ahead so we must stay active and connected to move FORWARD!
Democratically yours,
Nancy Fina
National Chair at Democrats Abroad Italy
[email protected]

http://www.democratsabroad.org/

democratsabroad.org/it
facebook.com/DAItaly
instagram.com/democratsabroaditaly/



WHEN
January 20, 2021 at 5pm - 9pm EMEA/Rome Time