If you missed DW1, may we confess that we got slammed!
Hard Rock set up for our guest list and then had to bring in 7 more tables. The wait staff smiled through it all, bless 'em … and WE had a great time!
Incidentally, Secretary Clinton mopped the floor with Mr. Unhinged. The cherry on the cake!
Ready for Round Two?
DEBATE WATCH 2 – Details
Monday, October 10 - 07:00 pm - €10
Hard Rock Café, Adrianou 52, Athens, Greece
Just behind the Monastiraki train station - Park and ride!
We promised we'd stick to the guest limit this time. So, first booked, first confirmed!
RSVP here: https://goo.gl/forms/hyrq9p9J7ScM6iWb2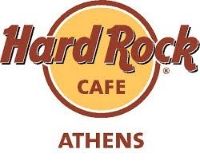 Presidential Debate #2 between our issues-talking candidate and that guy whose gas could replace 10 coal-fired power plants.
Will this be the knock-out punch?
---
Menu adjustment by popular demand!
Choose from – Cheeseburger, Caesar Salad w/Chicken or Veggie Leggie Burger – with fries and your choice of a beer, glass of wine, or soft drink.
We learned from last week's deluge:
Pay at the door.
Order more from the waiter if you like; pay as served.
Upper room at HRC. Take the stairs from the entrance, or, if you're stair-challenged, just ask the staff for help. They've got us covered so everyone can enjoy the evening.
€10 per person
Tips jar will be passed for the wait staff!
See you there!
Do you like this post?