Electoral College "Graduation Celebration"
Dec 15, 8 p.m.
RSVP for Zoom Link
The Electoral College votes on Dec 14, putting the official stamp to the election of the President and Vice President of the USA. Having won the popular vote across the country, and among Americans abroad, Joe Biden and Kamala Harris still had to pass a long, drawn-out campaign of opposition lies and lawsuits to certify the vote in "key states" so elevated by the archaic Electoral College mechanism.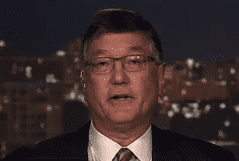 The day after the EC vote, author/historian Mark Weston will join Dems Abroad Greece for a look at the Electoral College, its origins, its problems and its future as a part of the US electoral process.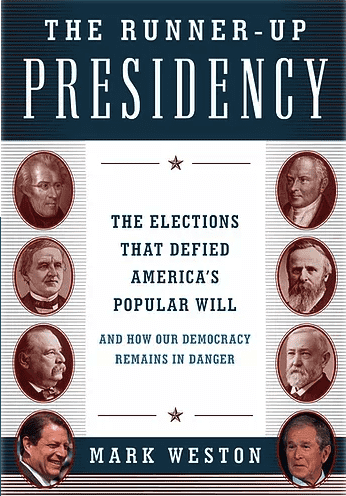 The Runner-Up Presidency
An entertaining and important account of presidential elections in which the winner of the popular vote lost or came all too close to losing, focusing on the Constitutional Convention in 1787, the disputed elections of 1876 and 2000, the deadlocks of 1800 and 1824 (when the elections were thrown to the House of Representatives) and the close call during the tumultuous year of 1968.
Author and historian Mark Weston explains how electoral votes emerged as a compromise between the free states and slave states at the Constitutional Convention, how they were inspired by an unusual method of counting votes in ancient Rome, and how this system played out in six presidential elections that shake our faith in American democracy. 
The Runner-Up Presidency combines an in-depth political and numerical analysis of America's electoral system with rich narratives of our six strangest elections.
Mark Weston grew up in Armonk, New York and worked as a lawyer for ABC Television and as a journalist for ABC News before writing six books, including Prophets and Princes: Saudi Arabia from Muhammad to the Present, and Giants of Japan: The Lives of Japan's Greatest Men and Women. His latest book, The Runner-Up Presidency takes a timely look at America's Electoral College.
Weston has written articles for The New York Times, The Washington Post and TIME, and has appeared on CNN, MSBNC, and PBS. He has also written a play, Meet George Orwell, and just published a children's book, Finding the Speed of Light - The 1676 Discovery that Dazzled the World.
A graduate of Brown University and the University of Texas Law School, he lives in Sarasota, Florida, with his wife, painter Linda Richichi.
for more: https://www.markwestonauthor.com/
Do you like this post?