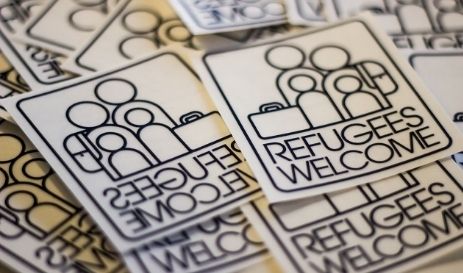 For our fellow Dems Abroad who've asked how they can help, links to the groups on the front lines. This is the third of a five part series that began on Jan 11, 2016.  The series is divided up by the location of the services, so Lesvos volunteer organisations are found in the first 3 postings. The fourth posting is for Kos.
On the Mainland: Piraeus Port, Central Athens
Immigrant and Refugee Support Group in Athens
https://www.facebook.com/groups/204202716585823/
The group aims at providing information about what is going on in Athens and volunteering or offering donations. The volunteers meet at the port of Piraeus to greet refugees disembarking ships coming in from Samos, Lesvos, Kos and Rhodes to provide them with additional clothing, a back-pack filled with essentials, toiletries and guides before they board buses headed for the next border or head on to the camps at Eleona and Ellinikon hosting refugees while they complete the documentation process.
Sotiris Alexopoulos is the coordinator of Refugees Welcome to Piraeus.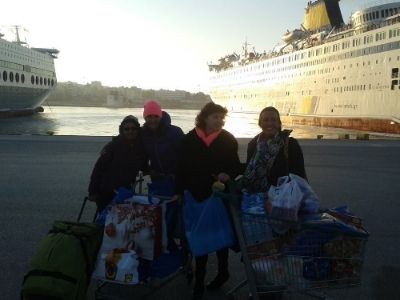 _________________________________________________________________________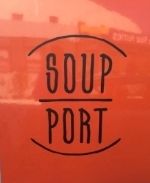 Project Soup Port
https://www.facebook.com/vereinsoliba/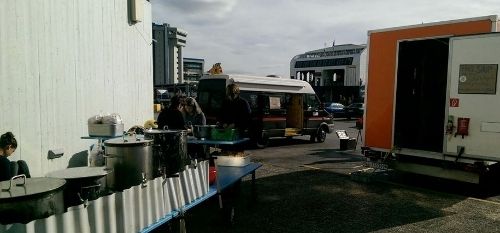 The Swiss volunteers from Project Soup provide hot tea and soups - prepared and offered on the spot at the entrance of the refugee welcoming station based in E1 passenger terminal in the port of Piraeus. A group of Swiss residents in Greece have organized to bring soup to the port as a part of the meet and greet as travelers disembark the vessels at the port of Piraeus. The organization is devoted to the care of the refugees with the supply and preparation of food. 2 or 3 small trucks with a mobile kitchen included go to exhausted refugees to offer a warm meal.
Donation:IBAN: Ch15 0839 0034 0179 1000 6 (note soup-Port)
Bankclearing: 8390 Bic (Swift code): Absoch22
________________________________________________________________

Greek Council for Refugees
 http://www.gcr.gr/index.php/en/
The Greek Council for Refugees (GCR) is a Non-Governmental Organization, which has been active since 1989 in the field of asylum and human rights in Greece. On a daily basis, GCR welcomes and offers free legal and social advice and services to refugees and people coming from countries who are entitled to international protection, while special emphasis is put on vulnerable cases, such as unaccompanied minors, victims of trafficking etc. GCR's Refugee Reception and Interpreters Unit handles the first contact with our beneficiaries since it is consisted of a group of multilingual receptionists, interpreters and political scientists. The interpreters, by conveying the social-historical-cultural features that characterize each case, contribute significantly to the proper function of the Service while they also participate in visits to detention centers, courts and hospitals in order to facilitate GCR beneficiaries' access to services and goods.
25 Solomou Str., 10682, Athens    +30 210 3800990-1   F: +30 210 3803774
Donations: National Bank of Greece Account: 116/29606564   IBAN: GR5301101160000011629606564
________________________________________________________________________________
METAction

The Non-Governmental Organization "METAction" was founded in December 2009, its primary aim being to promote a rational system for managing mixed migration flows, while encouraging respect for human rights, national and international legislation, through the development of actions for the reception and integration of immigrants and refugees in Greece, as well as of actions of support for their voluntary return and reintegration in their countries of origin.
[email protected] / [email protected]
8 Thesprotias, Athens, Greece
 +30 210 520 1792, +30 210 5201794
Donations: bank deposit at GR29 0140 1040 1040 0200 2019 320 of Alpha Bank
________________________________________________________________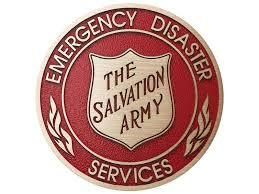 The Salvation Army in Greece
The Salvation Army is an international Christian movement that operates in 124 countries worldwide. In Greece, the Salvation Army has been operating as a nonprofit company from January 2011, standing by the homeless, elderly, young families with infants and victims of trafficking. They are assisting refugees in central Athens as well.
61 Kodrigtonos 10434 Athens
[email protected] - volunteer coordinator,
[email protected] - program coordinator 
Donations: Eurobank IBAN GR0602602520000120200537860    SWIFT CODE: EFGBGRAA
________________________________________________________________________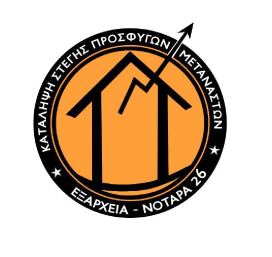 Home for Refugees and Immigrants Notara 26
http://www.notara26.info/blog/?lang=en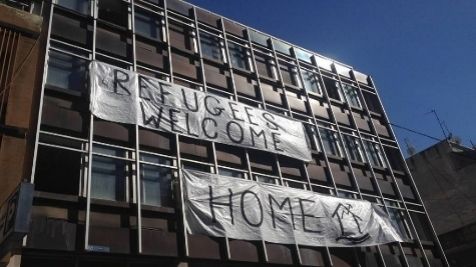 This project stands for a self-organized solidarity project, wherein locals and refugees-immigrants decide together. Official "squatting" in an abandon public building in Athens at 26 Notara, volunteers cover the refugees/immigrants immediate needs: shelter, food and medical help. The decisive body is the squat's open assembly where everyone is welcome to participate with no exclusions. 
Notara 26 runs a collective kitchen. Materials contributions are welcome and/or your help in the collective cooking.
+30 6947 908 121 +30 6978 873 643        [email protected]
 For part 1 - Lesvos: http://www.democratsabroad.org/1301/generosity_on_the_ground_in_greece
 For part 2 - Lesvos: http://www.democratsabroad.org/1301/generosity_on_the_ground_in_greece_part_2
 For part 3 - Lesvos: http://www.democratsabroad.org/1301/generosity_on_the_ground_in_greece_part_3
 For part 4 - Kos: http://www.democratsabroad.org/1301/generosity_on_the_ground_in_greece_part_4_kos
Do you like this post?