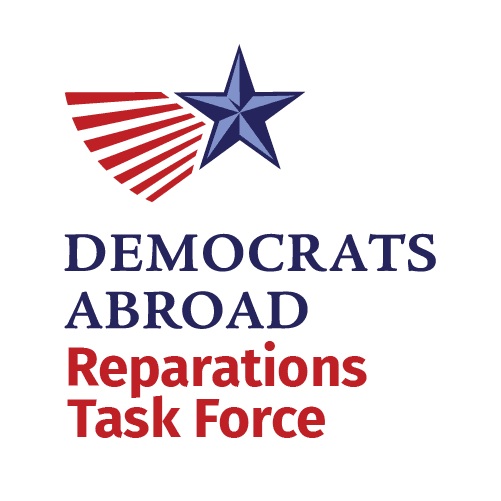 "If you stick a knife in my back nine inches and pull it out six inches, there's no progress. If you pull it all the way out, that's not progress. Progress is healing the wound that the blow made. And they haven't even pulled the knife out, much less heal the wound... They won't even admit the knife is there." – Malcolm X
This Black History Month, join the Reparations Task Force in our fight for collective freedom as we seek to pass H.R. 40, the Commission to Study and Develop Reparation Proposals for African Americans Act, in the U.S. House. 
At this moment—this very moment—H.R. 40 has enough support needed to pass out of the full House. On February 9 at 12:00 p.m. ET / 6:00 p.m. CET, we will be carrying out a call storm for three Democratic lawmakers who hold the power to bring the bill to a vote:
•Nancy Pelosi (CA-12), Speaker of the U.S. House: (202) 225-7000, (202) 225-4965
•Steny Hoyer (MD-5), Majority Leader of U.S. House: (202) 225-7000, (202) 225-4131
•Jim Clyburn (SC-6), Majority Whip of the U.S. House: (202) 225-3315
Be sure to have access to U.S. landlines. Skype is the preferred method, and subscribers to Microsoft's Office 365 receive 60 minutes of free Skype phone talking-time every month. If you are absolutely unable to make calls, you may also join us by sending emails. 
The moral arc of the universe is long, but working together in solidarity we can and will bend it towards justice. As MLK taught us, no one can or should be able set a timetable for another's freedom. Let's push our Democratic leaders to heal the wound. Together. 
RSVP today!
WHEN
February 09, 2022 at 6:00pm - 7pm Berlin Time
Who's RSVPing
Do you like this post?