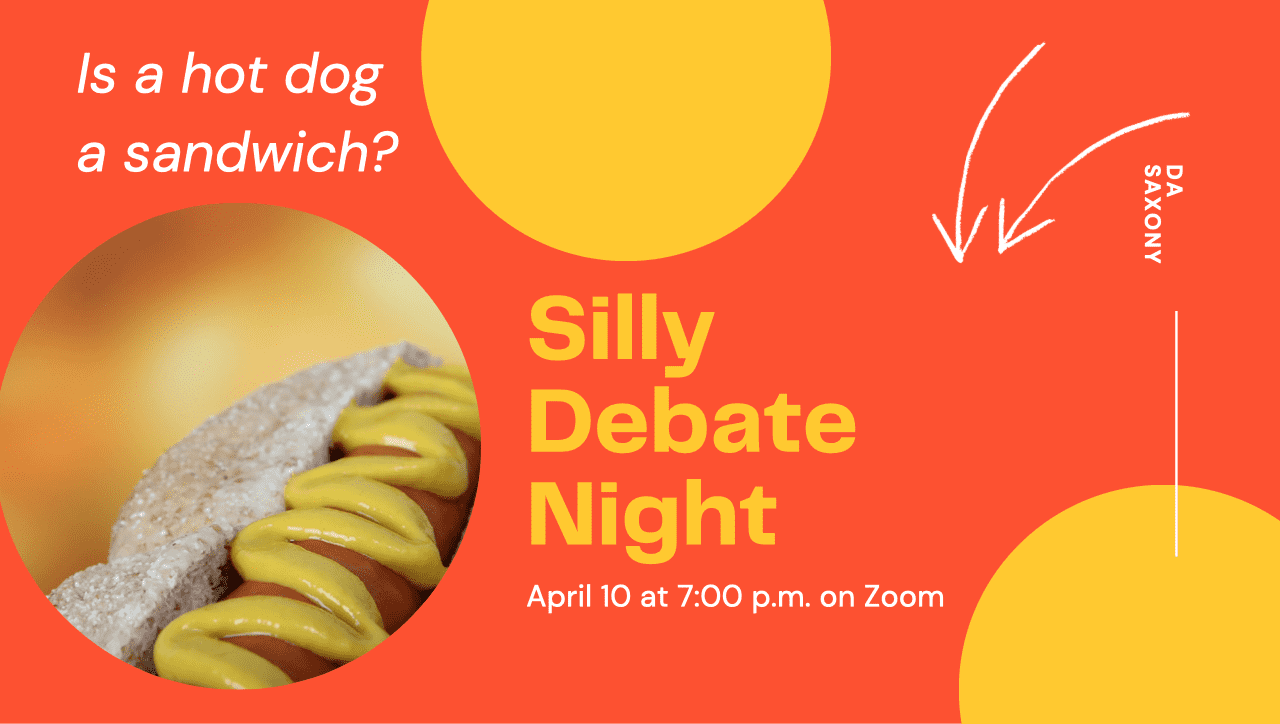 Is a hot dog a sandwich? Is coffee really just tea? Do these questions cause a visceral response in you? Do you want to argue about more completely irrelevant things? Join DA Saxony's Silly Debate Night to get really passionate about the things that matter the least!
WHEN
April 10, 2021 at 7pm - 9pm Berlin Time
CONTACT
Kaitlyn Kennedy · · +49 176 22677262
Who's RSVPing
Do you like this post?