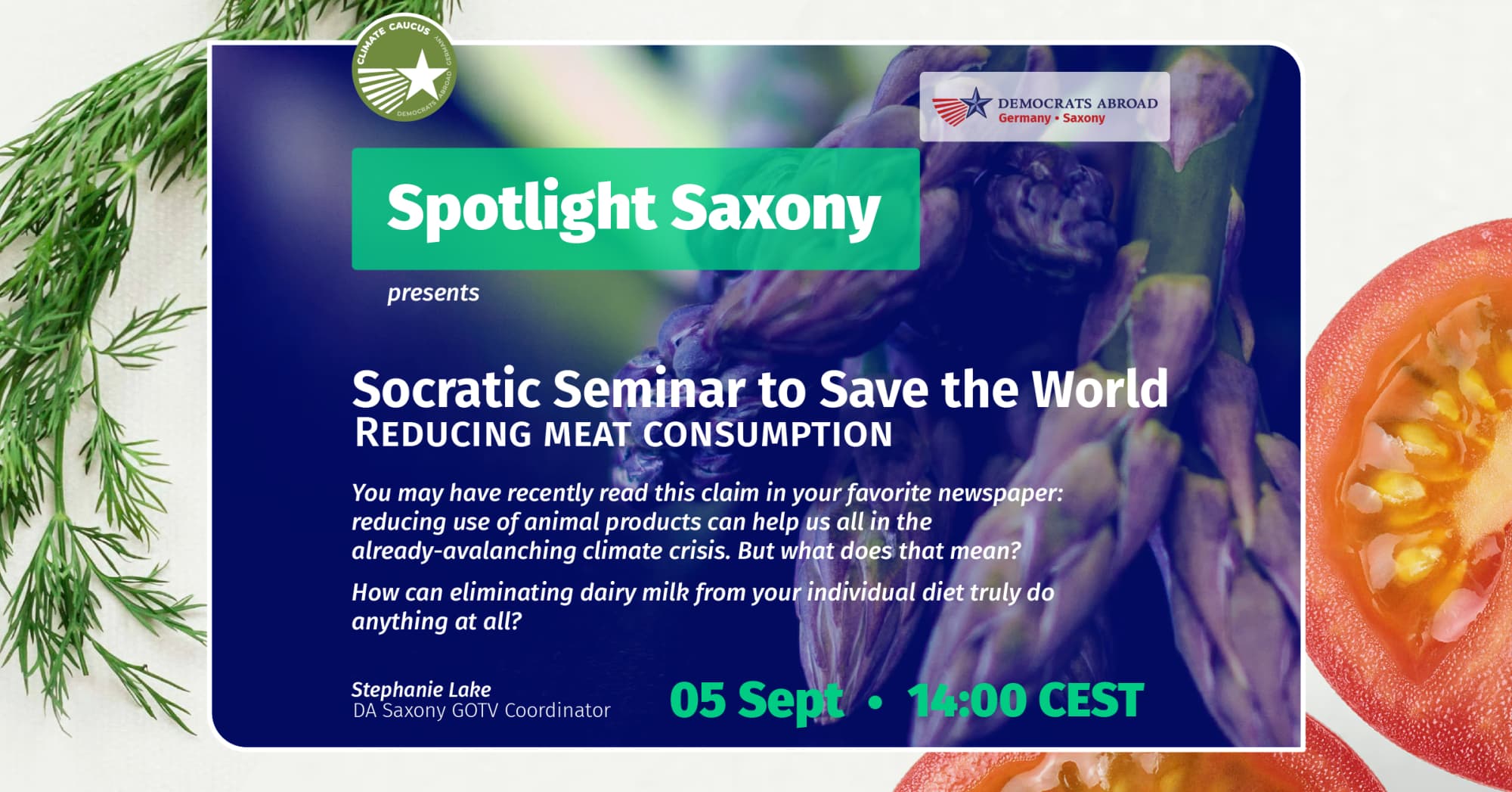 You may have recently read this claim in your favorite newspaper: reducing use of animal products can help us all in the already-avalanching climate crisis. But what does that mean? How can eliminating dairy milk from your individual diet truly do anything at all?
Join DA Saxony and the DAG Climate Caucus on September 5 at 2:00 p.m. CET for an outdoor and interactive Socratic Seminar led by member Stephanie Lake, as we explore the sea of existing data together and emerge with a newfound understanding of how animal agriculture ultimately harms the world. Our aim is to understand this oft-mentioned claim in a skeptical, objective manner. However, this is also an open, compassionate place where Stephanie welcomes and and all questions (even that one that you're thinking!). 
Let's sit in a circle outside and learn something new as a community!
The meeting will take place in the Clara-Zetkin-Park outside the Musikpavillon. Exact coordinates: 51.3310641371705, 12.358159813364667.
WHEN
September 05, 2021 at 2:00pm - 4pm Berlin Time
WHERE
Outside the Musikpavillon at Clara-Zetkin-Park
Anton-Bruckner-Allee 11
Leipzig, Saxony 04229
Germany
Google map and directions
CONTACT
Kaitlyn Kennedy ·
Who's RSVPing
Do you like this post?