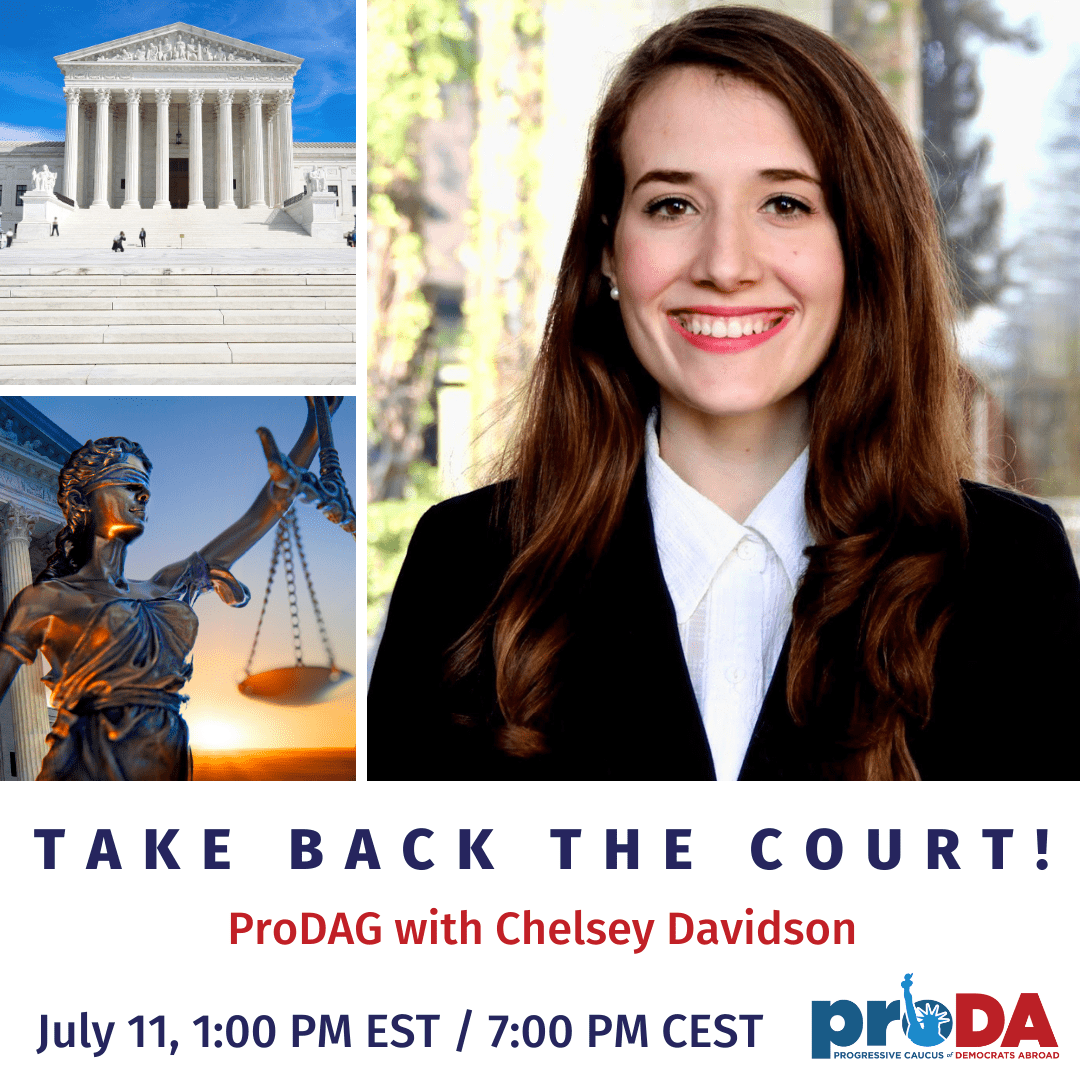 We've heard so much in recent weeks about the threat the Supreme Court poses to reproductive rights, gun violence prevention laws, climate change, the separation of church and state, and other fundamental human rights and democratic principles. How did we get here, and how much do you really know about the Court as an institution? Join DA Germany's Progressive Caucus on July 11 at 1:00 p.m. EST / 7:00 p.m. CEST for a conversation with Chelsey Davidson from the Take Back the Court Foundation to learn more. The discussion will range from a general overview of the court's history, the court expansion movement, and insight into the recent end-of-term decisions. This will be a great opportunity for us to learn as a community and explore what action we can take to defend our democratic rights.
WHEN
July 11, 2022 at 7:00pm - 8:30pm Berlin Time
CONTACT
Kaitlyn Kennedy ·
Who's RSVPing
Do you like this post?