Saturday, June 25
Washington, DC
Screening of: Civil War (Or, Who Do We Think We Are)
RSVP
Screening of: Civil War (Or, Who Do We Think We Are)
Join the Global Black Caucus live screening event on Saturday, June 25th, 10.00 am – 12:30 pm EDT / 16:00 pm CET / 22:00 pm HKT,  to continue celebrating Juneteenth.  
Now more than ever, we must come together to address & tackle the issues that shape our world. Teaching truth to our students about U.S history is critical to creating a unified and anti-racist environment. 
Join us, Stand for Children, & Learn from History for a screening of the documentary, Civil War (Or, Who Do We Think We Are), which is a journey across the country that explores how Americans tell the story of the Civil War and how these perspectives shape life in today's world and share the real story about the Civil War and what came after. 
Watch the trailer here! Watch Trailer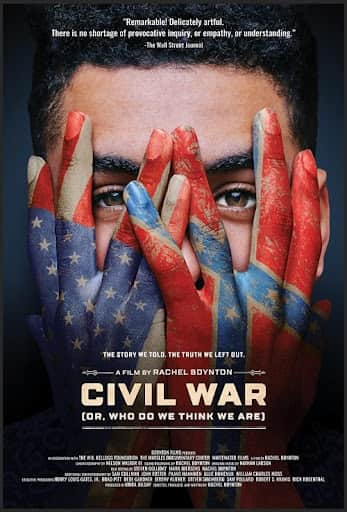 ---
Stand for Children, Inc. is a non-partisan national nonprofit organization committed to ensuring all children have the education, support, and opportunities they need to thrive.
Learn from History is a broad-based coalition of parents, educators, and concerned Americans, facilitated by Stand for Children Leadership Center, Inc.
---
Please support the GBC and Democrats Abroad with a donation that will help us get out the vote around the world in 2022.  
WHEN
Saturday, June 25, 2022 at 10:00 AM Eastern Time (US & Canada) Time
CONTACT
Leedonal Moore
[email protected]
14 RSVPs