Tuesday, August 22
London, United Kingdom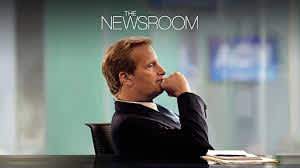 For our next meeting we're watching The Newsroom, a TV series on Amazon Prime, written by Aaron Sorkin, screenwriter for The West Wing, The Social Network, A Few Good Men and the stage adaptation of To Kill a Mockingbird.
For our discussion on Aug 22 you can watch just one episode -- but this is so engrossing, we dare you to watch just one! The TV series is an Amazon Prime video available on amazon.co.uk for £1.89 an episode or £14.99 a season. It is also available on smart TVs or can be purchased as DVDs.
Contact [email protected] to join the mailing list to receive our current events and discussion questions for the meeting.
WHEN
Tuesday, August 22, 2023 at 06:30 PM London Time
WHERE

London, England
United Kingdom
Google map and directions
CONTACT
Political Book Club
[email protected]
1 RSVPs