French and American students, along with parents and friends assembled in Lyon at 4pm, simultaneously with events in the US, to show support for the brave and passionate American students led by the Parkland shooting survivors. Our program was sober and serious. Robin Guinot, chapter chair, shared reflections on growing up in the post-Columbine world with the many young people in our group. Pictures of the victims of Parkland and Columbine were distributed to the 80 attendees. We couldn't bear to distribute pictures of the 6 and 7 year old babies who died at Sandy Hook. The names and ages of all the dead were read aloud.
The inspiring words of Fred Guttenberg, father of slain student Jamie Guttenberg, were also read, as well as a poem called "What to Do in Case of a Gun Attack". To end on a note of hope, four high school and college students from our group read quotes from Parkland student activists David Hogg, Emma Gonzalez, Sarah Chadwick and Delaney Tarr. Last but not least, we read the short text of the letter written by Barack and Michelle Obama to the Parkland activists encouraging them to continue their work.
When it was time for sharing from the audience, an attendee shared her experience of deadly gun violence on a college campus. Eleven years later she is still trying to process and deal with the horrific memories. Others shared personal stories privately about being touched by gun violence. Even in our small group of 80 people, 4,000 miles away from the East coast of America, many of us were personally hurt by gun atrocities.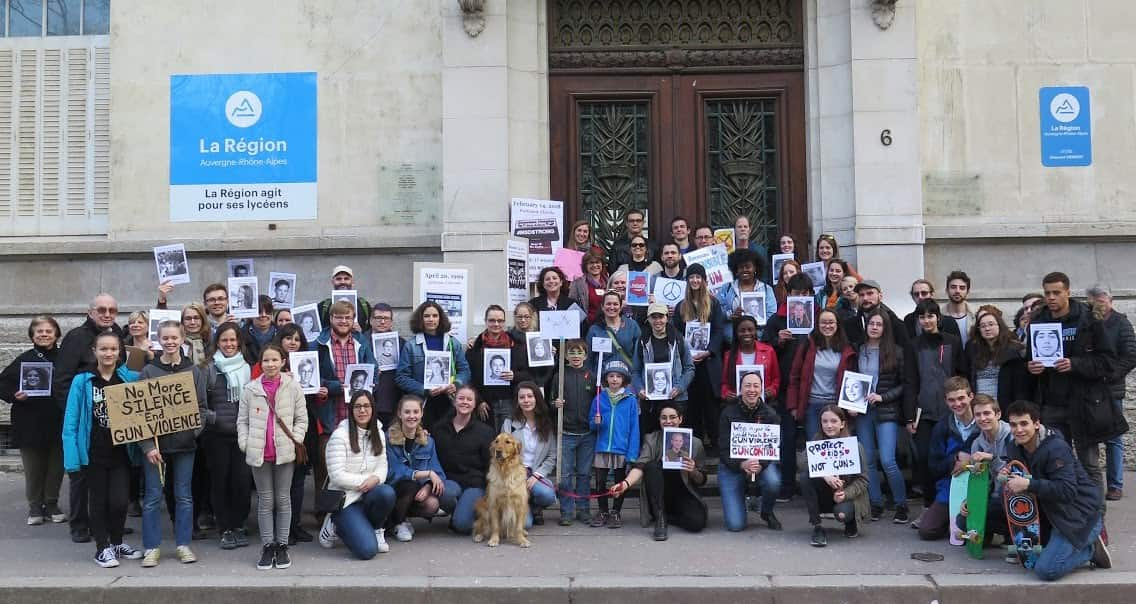 Do you like this post?