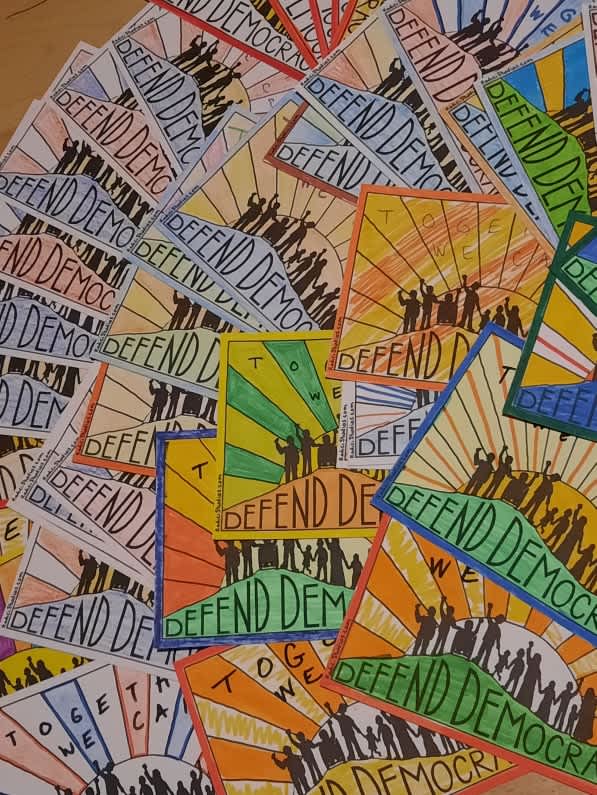 Do you like coloring? Do you think democracy is something worth protecting? Do you like bagels? Then come join us for our latest postcard coloring event! These postcards, which are colored and signed by DA members, will be sent to Americans all over Germany to make sure everyone votes in the Midterm Elections in 2022. We worked so hard in 2020, and we must give our all to defend the gains we've made. Let's defend democracy!
WHEN
October 01, 2021 at 3:00pm - 5pm Berlin Time
Who's RSVPing
Do you like this post?