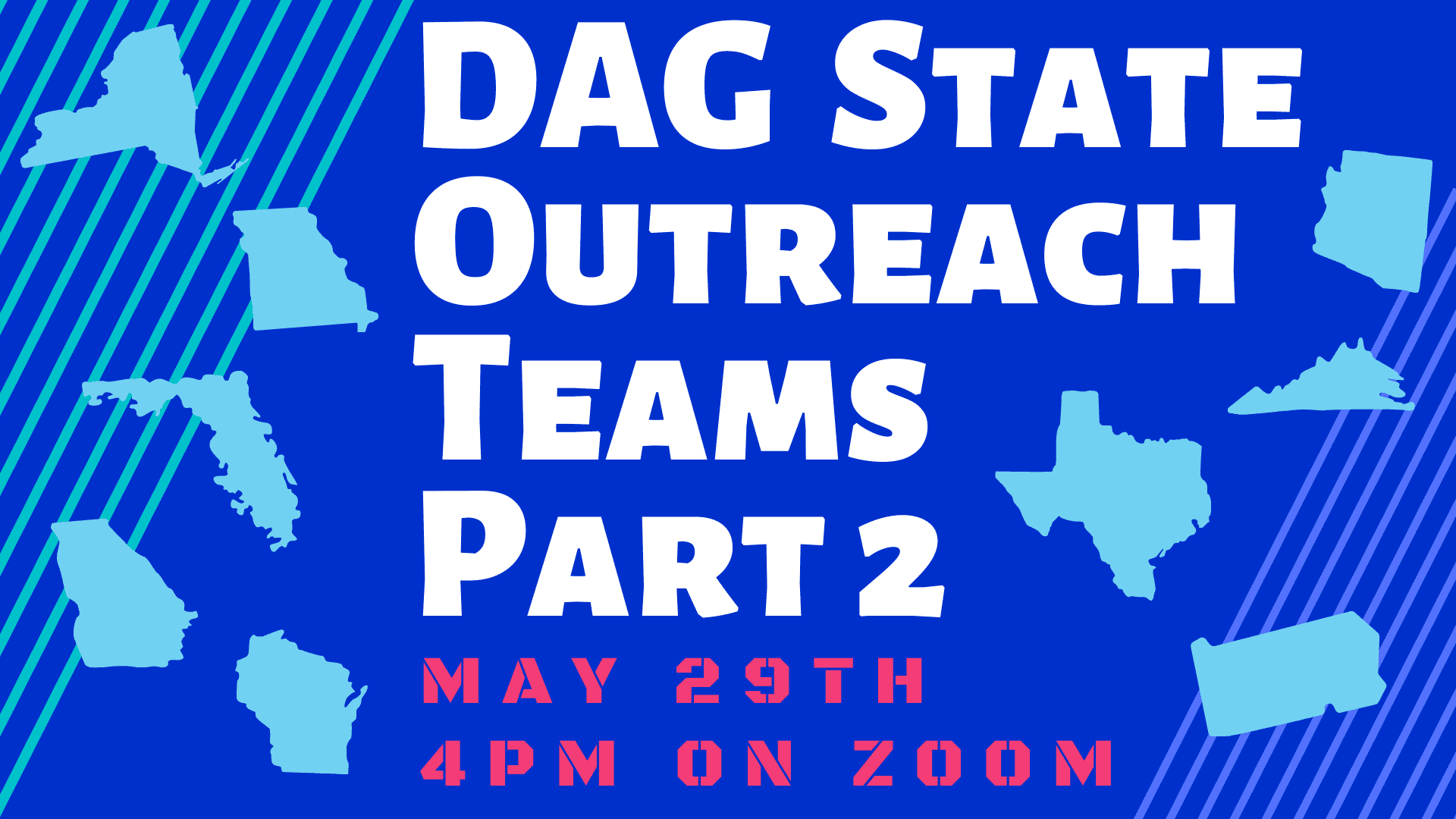 "State Outreach Teams" represent a new and exciting addition to DAG's GOTV efforts. Join us and help build a global community of activists working to get out, protect and defend the vote!
No matter what shade of purple your voting state is, there are plenty of ways to get involved.
On Saturday, May 29 at 4pm, we will be following up with newly established state-specific groups and sharing tips, strategies and information on all three of our State Outreach pillars:
-Legislation: coordinate with Global efforts to track bills being introduced to state legislatures; mobilize voters at home and abroad around relevant issues.
-Ballot Protection: develop and deepen overseas voting expertise in conjunction with Vote From Abroad; build relationships with election officials and state legislatures.
-Voter Mobilization: educate and mobilize overseas voters; hold informational and community-building events; build coalitions with affinity groups on the ground. 
This is the second of two State Outreach meetings. Missed the first one? You're still welcome to attend! A recording of the previous event and supporting materials will be made available.
Please RSVP for the Zoom link below.  Bring your friends, spread the word, and don't hesitate to get in touch with any questions!
Democratically yours,
Teresa Ritterhoff, DAG GOTV Coordinator  [email protected] 
Jennifer von Estorff, Texans Abroad EMEA Captain /DAG Secretary/ Vice-Chair Göttingen-Hannover [email protected]
WHEN
May 29, 2021 at 4:00pm - 5:30pm Berlin Time
CONTACT
Jennifer von Estorff ·
Who's RSVPing
Do you like this post?