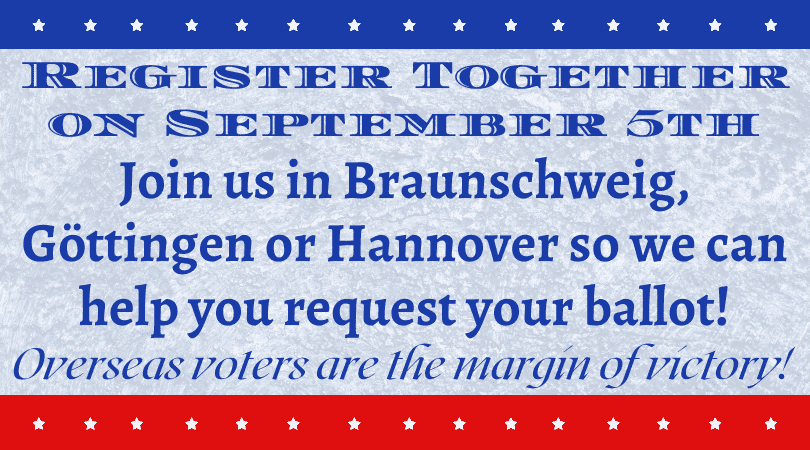 We are excited to announce a Germany-wide "Register Together" event on September 5th, offering assistance to U.S. citizens on registering to vote and requesting their absentee ballots, as well as any other questions they might have!

A Voter Assistance Table will be set up from 12 - 3 in three different cities in our chapter to offer U.S. citizens living in Germany with (socially distanced!) guidance on how to register to vote and request their absentee ballot for November's presidential election. All tables are voluntarily organized with city permission and according to local health and social distancing guidelines.

You can find us - 
In Braunschweig at the Kohlmarkt 
In Göttingen at the Gänseliesel/Altes Rathaus
In Hannover near Kroepke/in front of McDonalds
WHEN
September 05, 2020 at 12pm - 3pm Berlin Time
CONTACT
Jennifer Von Estorff ·
Do you like this post?