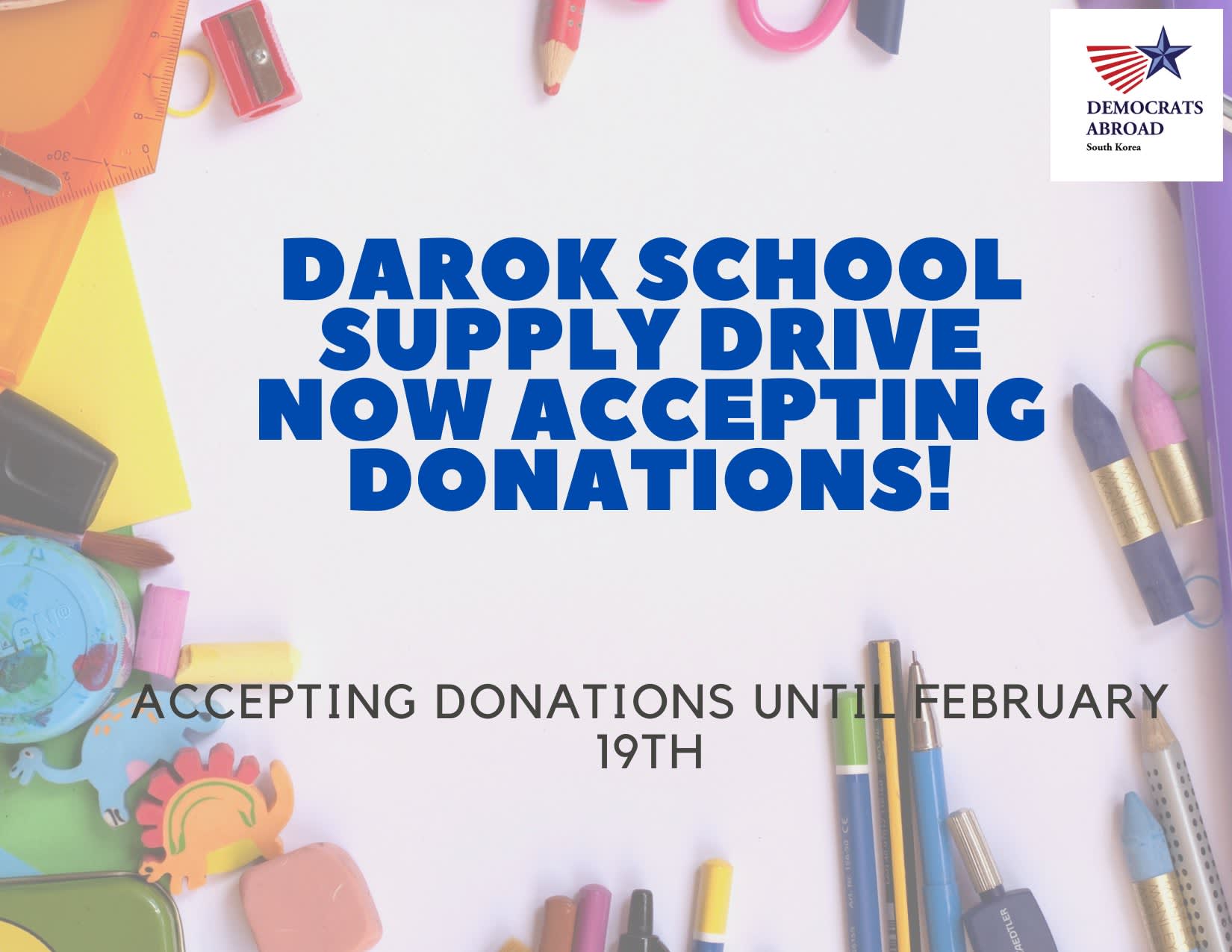 In honor of the late Dr. Martin Luther King Jr., Democrats Abroad Republic of Korea is hosting a school supply drive for families or individuals in need.
This program is completely dependent upon donations from our community! Due to the ongoing COVID-19 pandemic, we will be collecting cash donations only. All proceeds will go to helping families in need. Please make sure to transfer your donation before February 19th! No amount is too small.
KEBHana
Account Name: Cory Lemke (Ha Woon Do)
Account Number: 403-910591-84407
WHEN
February 19, 2021 at 8am - 11am Seoul Time
Do you like this post?