CANCELED: Seoul In-Person GPP Voting on March 7, 2020

Sadly, with coronavirus concerns and the dramatic increase in cases in South Korea, we've decided to cancel the in-person voting event we were going to hold on March 7, 2020.

But! The Global Presidential Primary is still the easiest Democratic Primary for overseas voters to participate in thanks to: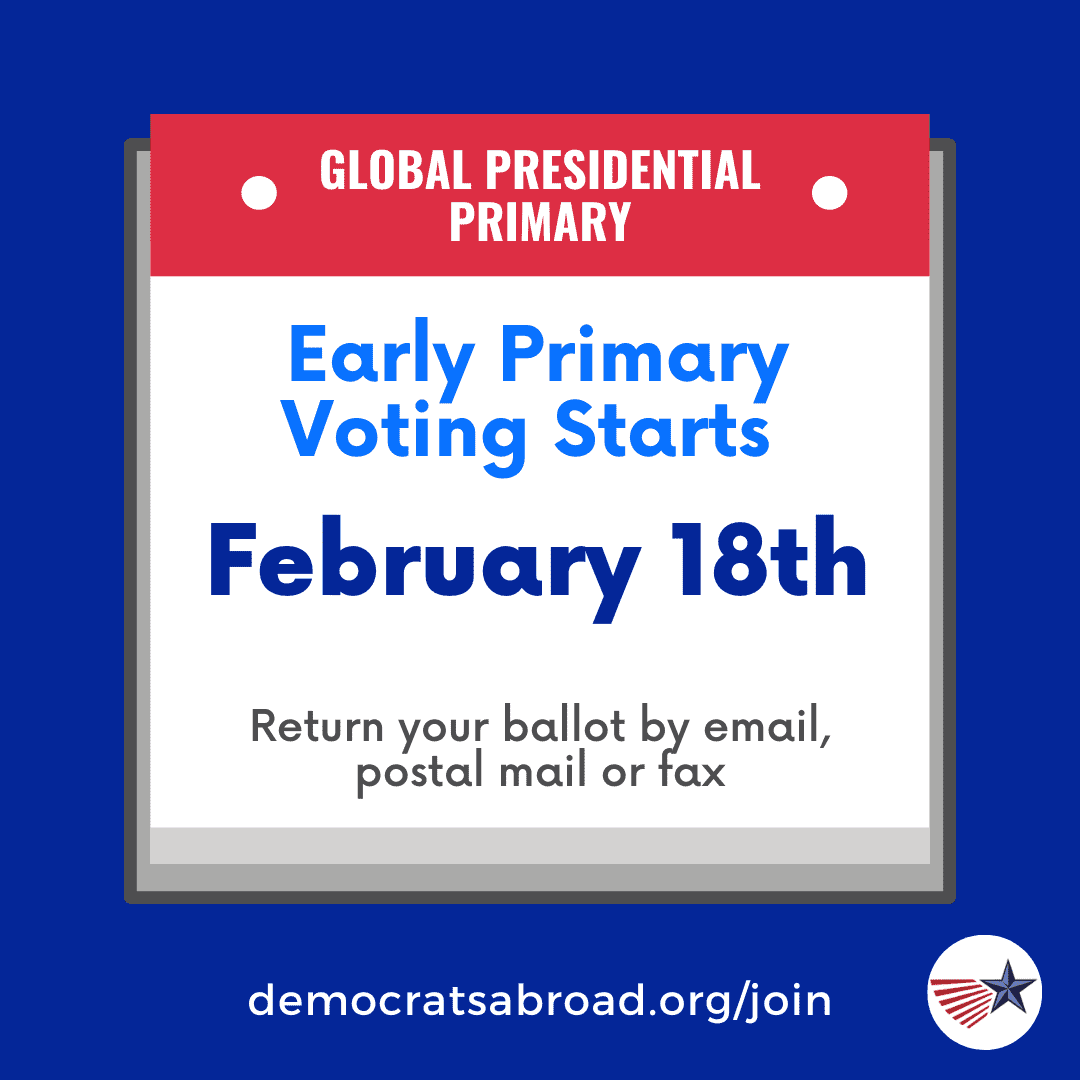 EMAIL & MAIL-IN VOTING
Registered Democrats Abroad members should have received a ballot for DA's global primary in their email on February 18, 2020. If you didn't see it in your inbox, you can download the ballot here on the Democrats Abroad website. Just fill it out and send it back by email or post! The deadline is March 10, 2020.
Coronavirus may be exceptionally frustrating, but don't let the virus disenfranchise you! Democrats Abroad represents 9 million Americans living abroad and has as much weight as any US state party in the Democratic Primary. Your vote for your favorite Democratic candidate can have potentially 4x more impact than back at home!
CAUTION: You CAN NOT vote for a Presidential Candidate in both your home state primary and the GPP.
So we hope you choose to use your vote for the GPP!
It's impactful.
It's easy.
It's right now!
Do you like this post?