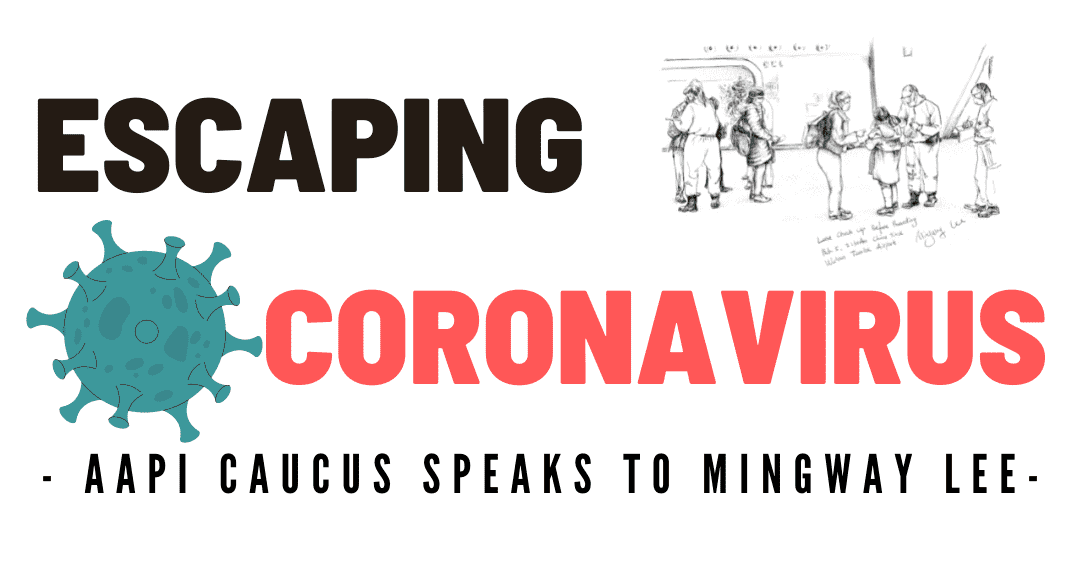 Join us to speak with Mingway Lee about his experience during the COVID-19 crisis through a presentation of his drawings chronicling his evacuation to Travis Airforce Base, his stay under the first federally mandated quarantine in decades, and his eyewitness account of the COVID-19 pandemic in New York City.
Mingway Lee is an artist living with his wife and two sons, Max and Rex, in New York City. He moved from Beijing to New York in 2012. In 2019, he graduated from Pratt Institute with an MFA degree.
Collaborating with an established writer/director, Clayton Broomes, Jr. , he is writing a memoir with more than 100 of his drawings about how he went into the coronavirus crisis in China, escaped the coronavirus from Wuhan to Travis Air Force Base, and relived the COVID-19 pandemic in New York City.  
9am Vancouver BC
12pm Toronto
5pm London, UK
6pm Berlin
8pm Abu Dhabi, UAE
RSVP to receive Zoom information!
WHEN
July 10, 2021 at 6:00pm - 7pm Berlin Time
Who's RSVPing
Do you like this post?