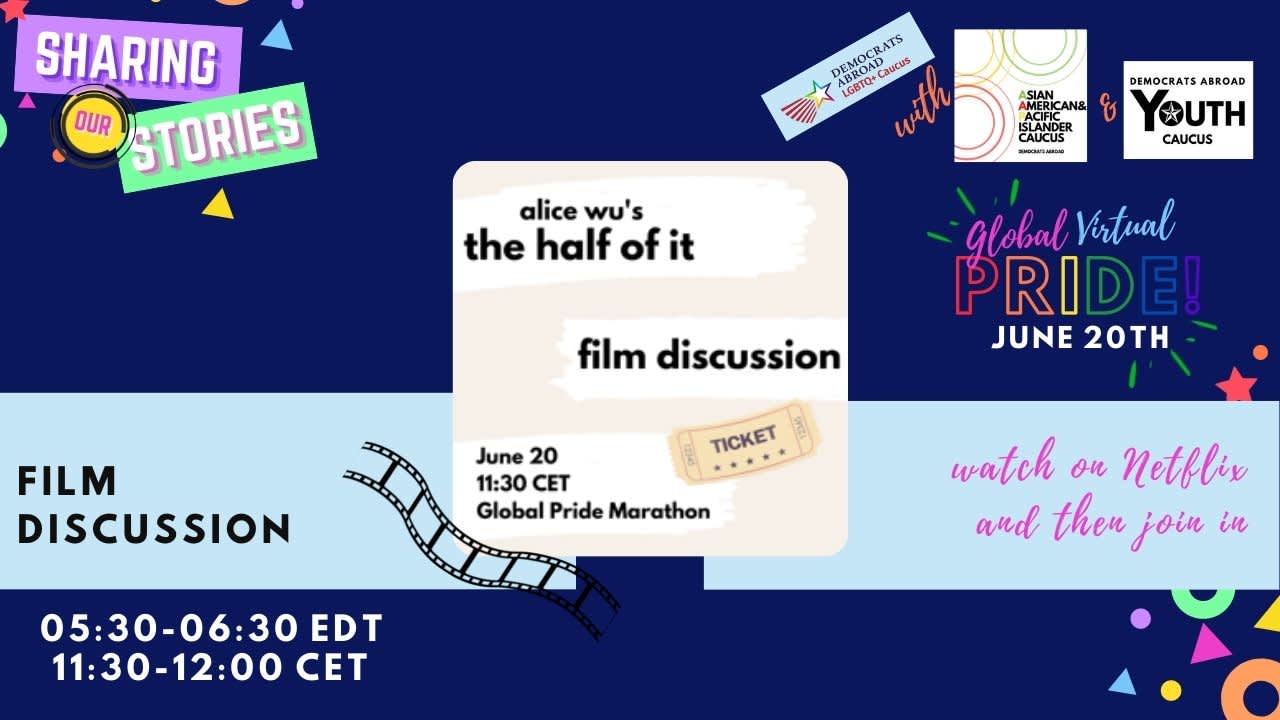 Join us and the Youth Caucus at DA's Virtual Pride Marathon to talk about Alice Wu's film The Half of It.
A Netflix original movie, The Half of It received rave reviews from critics and tells the story of teenage Ellie Chu, who writes letters to her crush on the behalf of her classmate Paul in a queer retelling of Cyrano de Bergerac. As Paul and Ellie's friendship grows, the film explores the isolation of the intersection of queer and immigrant identity as well as the meaning of friendship.
The film is available for streaming on Netflix.
This event is part of the Democrats Abroad LGBTQ+ Caucus' Global Virtual Pride Marathon. You can find the list of all the events on their main event page.
WHEN
June 20, 2021 at 11:30am - 12:30pm Berlin Time
Who's RSVPing
Do you like this post?