Wednesday, August 17
Stockholm, Sweden
Call-Huddle Kick-off! Phone-banking Democrats Abroad for the Mid-terms
RSVP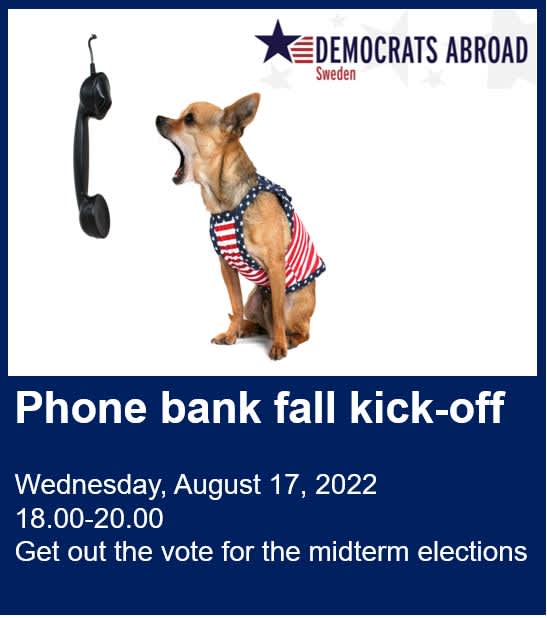 We begin calling our members with a simple message: Now is the time to request your ballot to vote in the 2022 Midterms! Our campaign will first focus on calling Democrats Abroad's 60,000 members worldwide who vote in battleground states and congressional districts.
Join our efforts to mobilize these voters as Democrats Abroad does our part to keep the House and secure a stronger majority in the Senate!
On Wednesday, August 17th, we invite you to join our Call Huddle in Sweden - in which volunteers meet online, break to make calls, and re-convene to debrief. This makes phone-banking both easy and social.
Do you need a phone-banking refresher? We have multiple trainings starting August 14 through the end of the month. Click here to RSVP for a training session.
WHEN
Wednesday, August 17, 2022 at 06:00 PM Stockholm Time
WHERE
WebEx - online event, RSVP for link
Stockholm, Stockholm County
Sweden
Google map and directions
CONTACT
Cassandra Engeman
[email protected]
1 RSVPs