Saturday, September 17
Stockholm, Sweden
Register Together (in Stockholm): A Global Voter Drive
RSVP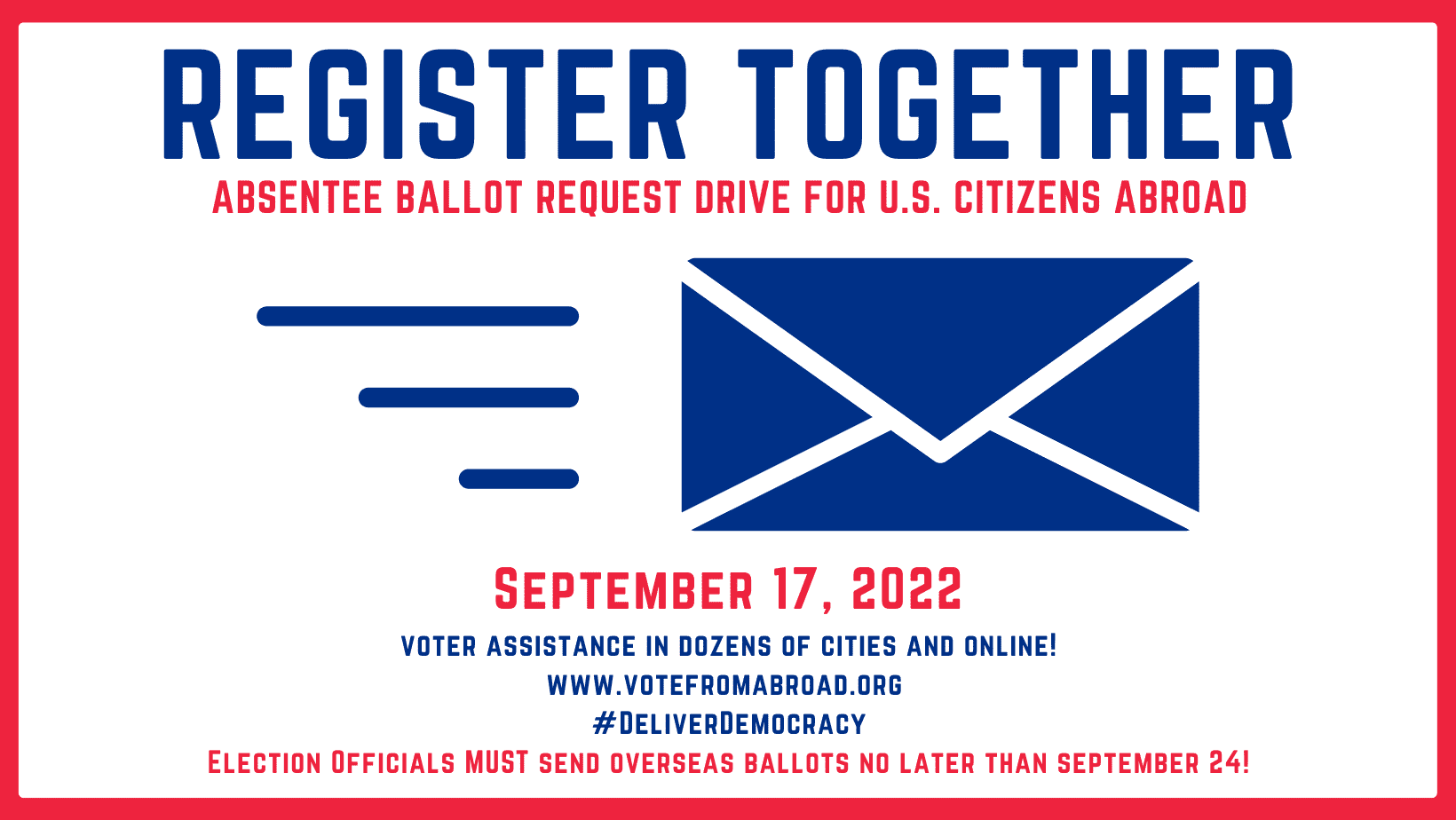 The time to get your ballot request in for the midterm election is NOW! And this Saturday Democrats Abroad Sweden is participating in a global voter drive to help you do just that.
If you or anyone you know would like help registering or requesting your ballot, our members will be available to assist you from 12PM to 4PM this Saturday at The English Bookshop (Södermannagatan 22) in Stockholm.
Voters living abroad can make a BIG DIFFERENCE this November! Be sure to request your ballot at
www.votefromabroad.org
. Please help us get out the word!
WHEN
Saturday, September 17, 2022 at 12:00 PM Stockholm Time
WHERE
The English Bookshop
Södermannagatan 22
Stockholm 11623
Sweden
Google map and directions
CONTACT
Liz Clark Wessel
[email protected]