Wednesday, November 23
Stockholm, Sweden
Stockholm Fundraiser: Swedish-American relations - from neutrality to NATO with Professor Dag Blanck
RSVP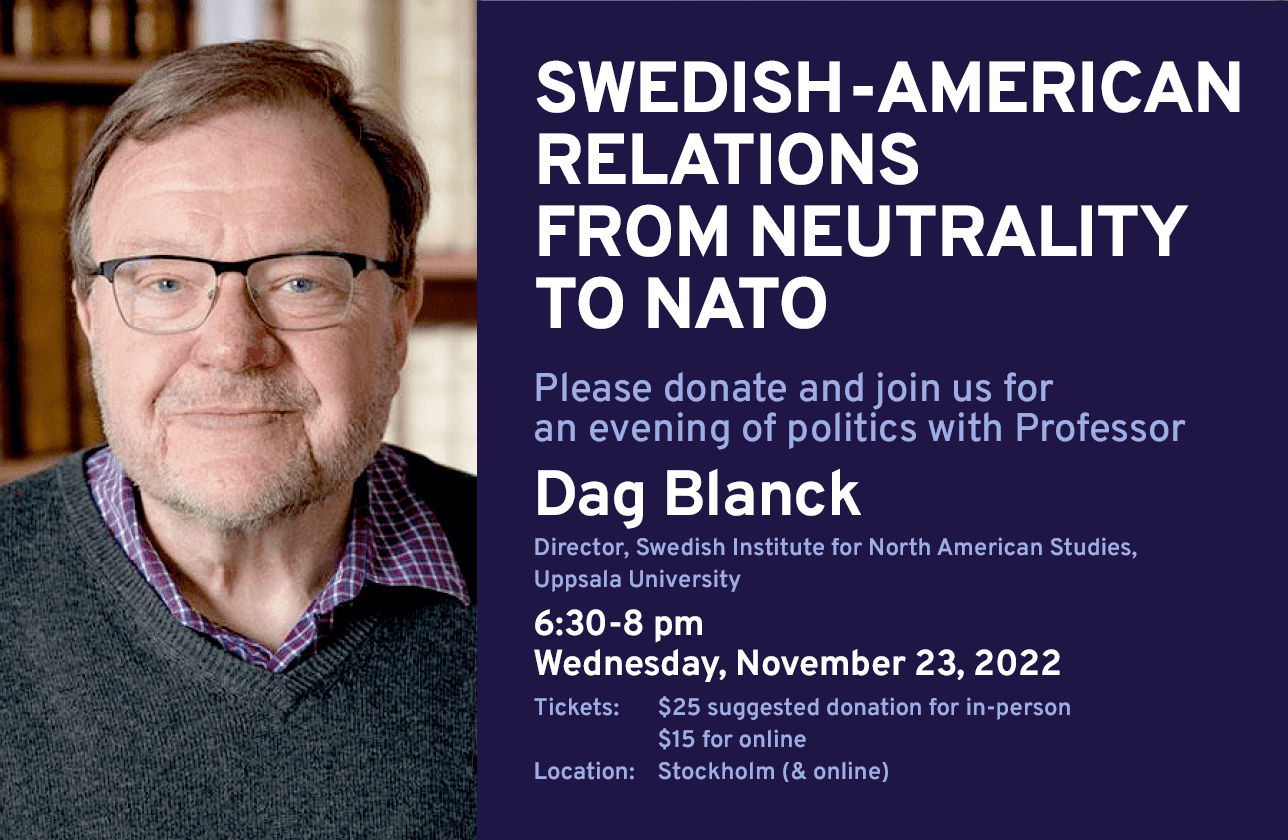 We at Democrats Abroad are running full-speed-ahead to get-out-the-vote (GOTV) and win this vital, upcoming midterm election! In our recent fundraising drive to support our GOTV efforts, we reached our goal to raise $1000!!
Join us on Wednesday, November 23rd from 6:30-8 pm! Professor Dag Blanck, the renowned director of the Swedish Institute for North American Studies at Uppsala University, will speak about Swedish-American relations from neutrality to NATO and answer our questions.
Please donate and join us for an evening of politics with friends. Donations will help us spread the word about the election and persuade more Americans abroad to vote and volunteer so that Democrats will win in November!
Event tickets require a $25 donation for members coming in-person and $15 for members joining online. If you are unable to attend, you may purchase and donate a ticket to one of our local volunteers. If none of these options work for you, consider making a donation to help with GOTV efforts by clicking here. 
After signing up, you will be notified about the event's location in Stockholm and receive a link to join us online.
Your continued support will help us build our organization locally - throughout Sweden - so that we achieve high voter turnout abroad and assure that Democrats win in the next election!
WHEN
Wednesday, November 23, 2022 at 06:30 PM Stockholm Time
WHERE
RSVP for Stockholm location address and WebEx link
Stockholm 11120
Sweden
Google map and directions
CONTACT
Cassandra Engeman
[email protected]
20 RSVPs