Join DAUK for a virtual Election Night Party to share results, updates, analysis, jokes, and trivia. Come together with your fellow Democrats to toast the victories in this historic election!
Be in the room when it happens — when Democrats win the White House, the Senate, the House, and races up and down the land. (That's the plan!)
This is an online event; you must register to receive the Zoom link. Register to attend here.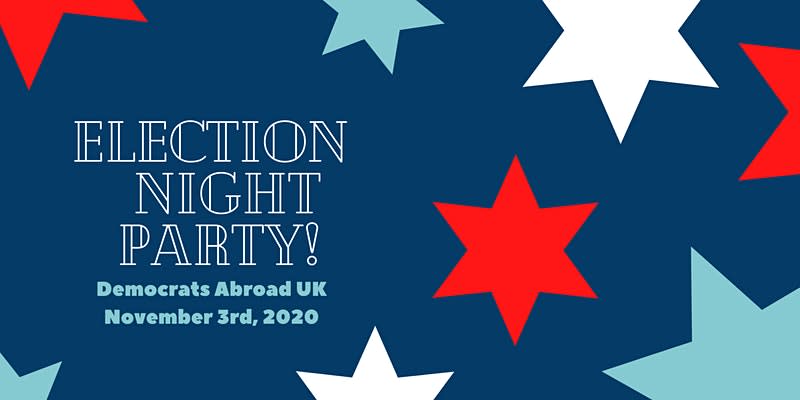 WHEN
November 03, 2020 at 9:30pm - November 04, 2020 at 8:30am London Time