Are you looking for something to do from home that will really make a difference in getting out the overseas vote in 2020?
Help us ensure that all Democrats Abroad members are set to vote in the U.S. elections this year. Citizens living outside the U.S. need to request their ballots every calendar year they want to vote. But according to recent records, only a fraction of our DA members have requested their ballots via votefromabroad.org this year!
You can help by calling our members from your own computer. Sign up for this free training session to learn how to do it.
We will let our members know that in most states the ballot request can be completed electronically on votefromabroad.org in a few minutes. To expand the reach further, we will ask our members to help their US citizens friends request their ballots too.
Our campaign will target our members in key states, where Democrats have a real chance of winning or retaining important seats if we boost voter turnout!
This is an on-line meeting; you will receive a zoom link in your confirmation email after registering.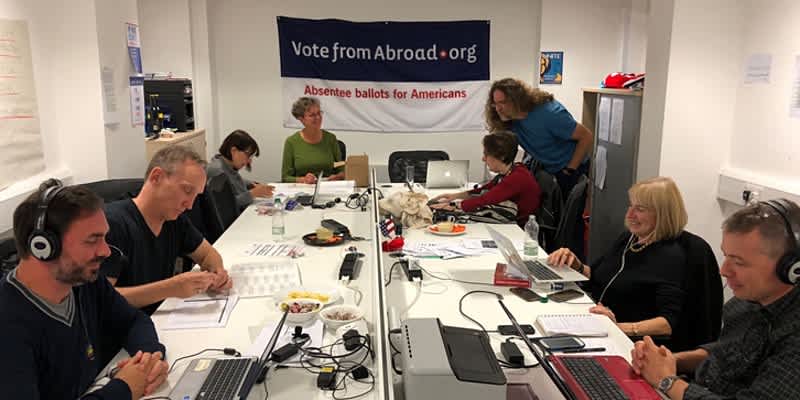 WHEN
October 15, 2020 at 6pm - 7:30pm London Time