The Voting Rights and Democracy group of DAUK Policy Network is hosting fellow DAUK and DA leaders and members working on policy, voter protection and GOTV.
Join us as we dive into the big issues of disinformation, big tech, voter fraud conspiracy and voter suppression and learn more on how to make change under our new Democratic administration. We'll cover how to be a voting rights advocate, recognize and reject disinformation campaigns, and "seize the moment" to support key initiatives advancing voter rights at both the state and federal level.
To RSVP, fill in the eventbrite.  
For more information contact: [email protected] (putting voting rights in the subject).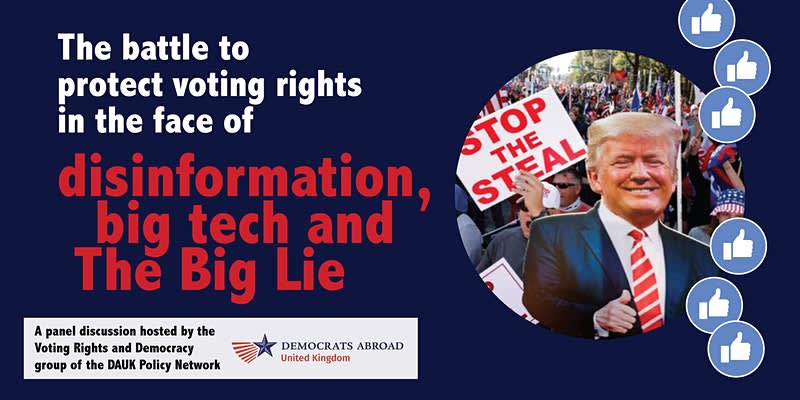 WHEN
April 10, 2021 at 2pm - 4pm London Time