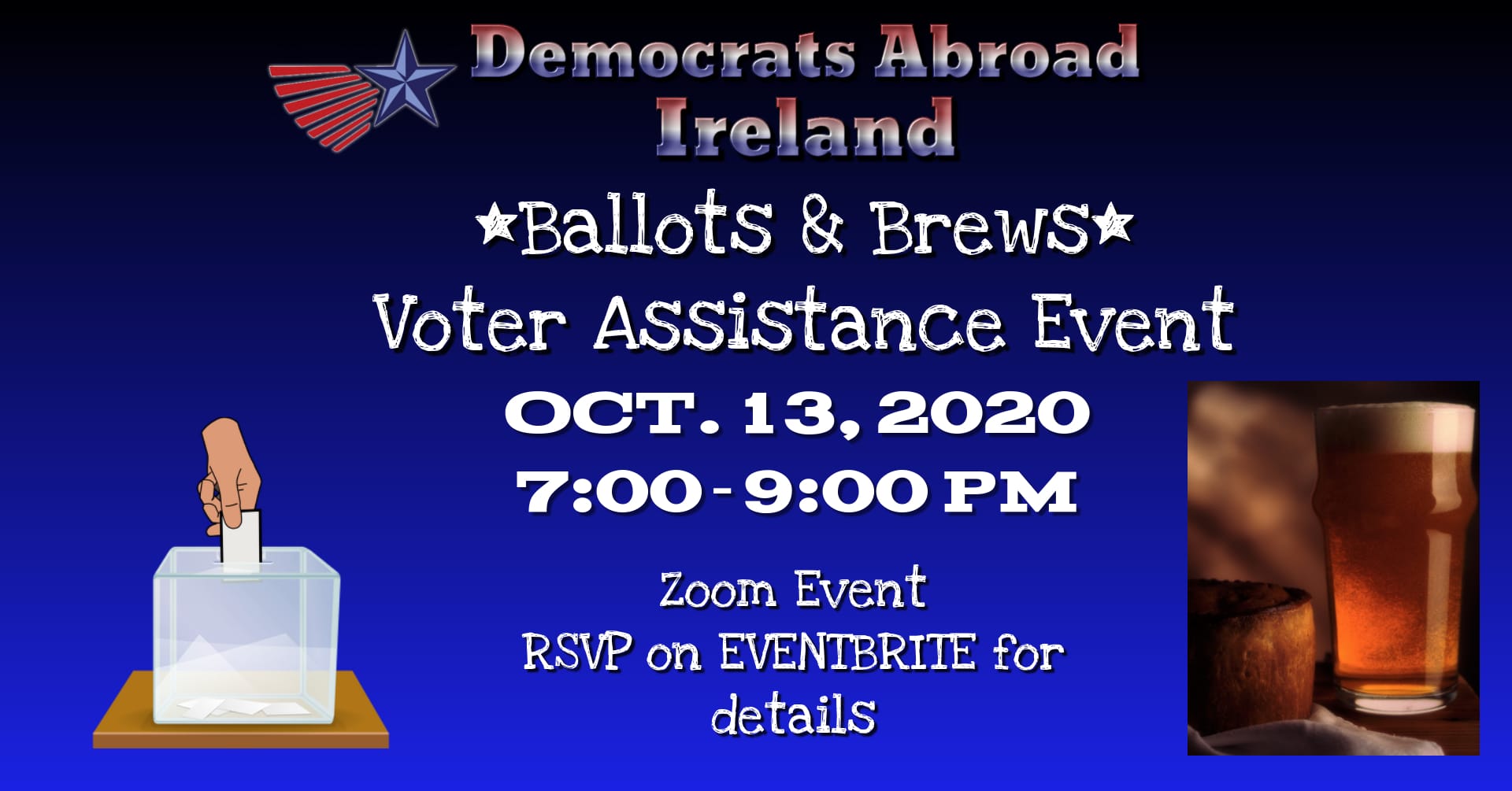 Everyone should now have their ballot for the US 2020 Presidential election!
On Tuesday, October 13th, we're hosting a Ballots & Brews Voter Assistance Event. Pop your favorite Brew, get your ballot, and join us for a fun party to all vote at the same time over Zoom.
We're not here to tell you who to vote for, or to see your ballot. NOPE! That's all up to you!
Instead, we're getting together to help provide links to ballot-o-pedia, candidate websites for you to research their positions, and answer your questions about the best way to send back your voted ballot to your particular state and make sure it gets counted.
We're also here to celebrate our right to vote and look forward to seeing you online!
What: Ballots & Brews Voter Assistance Event
When: October 13, 2020 from 7-9 PM
Where: Zoom Online event - RSVP on eventbrite
https://www.eventbrite.ie/e/ballots-brews-zoom-voter-assistance-for-american-election-2020-tickets-124918770405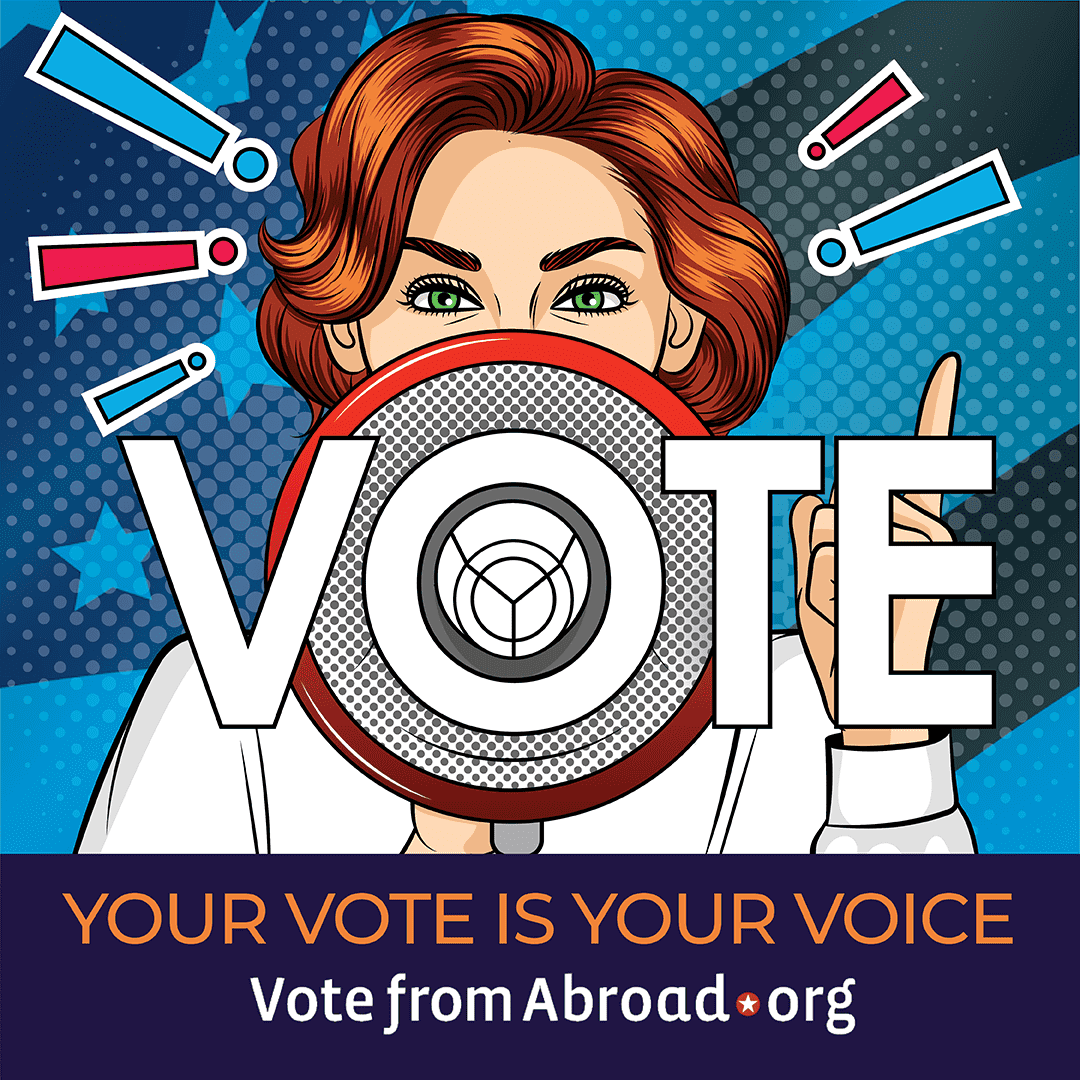 WHEN
October 13, 2020 at 7pm - 9pm Dublin Time
CONTACT
Democrats Abroad Ireland ·
Do you like this post?