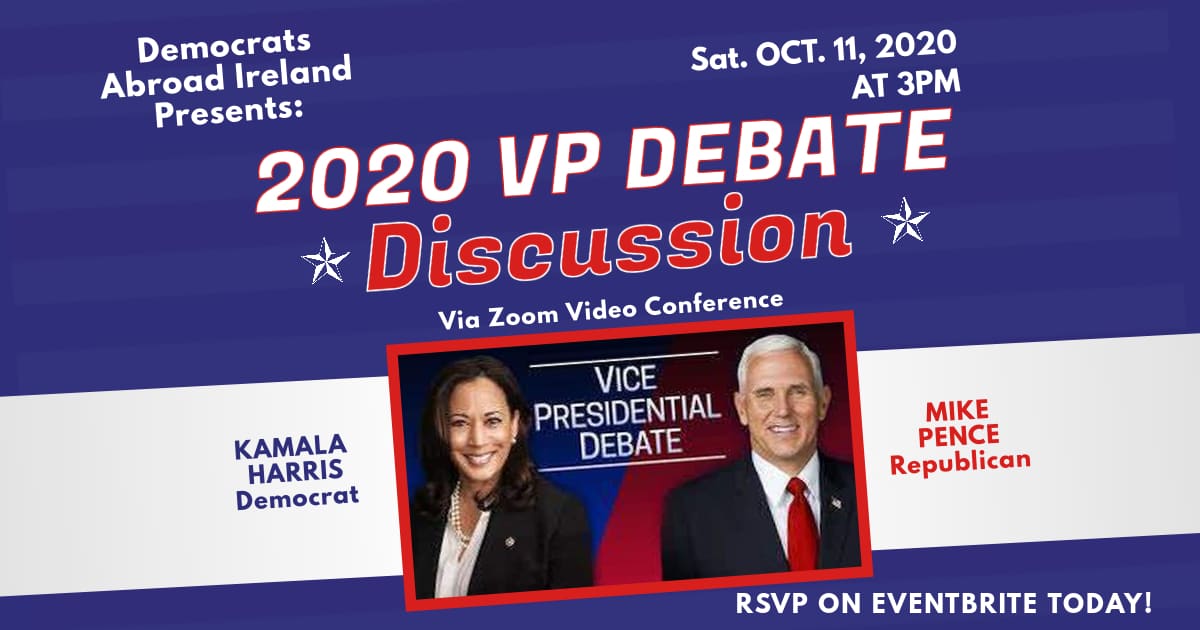 Join Democrats Abroad Ireland over Zoom on Sunday, October 11, 2020 at 3-5pm to discuss highlights of the first US 2020 Vice Presidential Debate held October 7th.
Democratic VP Nominee Kamala Harris faces off against Republican VP Mike Pence in what is sure to be a debate to remember.
Who won? Who Lost? What's your take on the entire debate? What topics were missed? What should have been asked? Did you change your mind?
When: Sunday, October 11, 2020
Where: Zoom Meeting, from the comfort of your home!
RSVP On Eventbrite to get the Zoom Details.
Join us for politics, pints, and a debate discussion you won't want to miss!
This event is free, but your gifts to help DA Ireland get out the vote to Americans living Abroad are appreciated! Get your "add on" today!
WHEN
October 11, 2020 at 3pm - 4pm Dublin Time
CONTACT
Democrats Abroad Ireland ·
Do you like this post?