Wednesday, August 23
Webex
Discussion of the Blue Vote Cafe Podcast featuring author, David Pepper
RSVP
Join us for a discussion about the latest podcast from the Blue Vote Cafe which features David Pepper, author of Saving Democracy.
Podcast hosts, Rachel Eugster and David Schellenberg (co-chairs of DA Canada's Capital Region chapter) have an enlightening discussion with David Pepper about the many ways voters can save democracy by their participation in the election process.  This is as true for voters overseas as it is for voters in state.
Please listen to the podcast before our event so we can discuss.  Click the donkey.....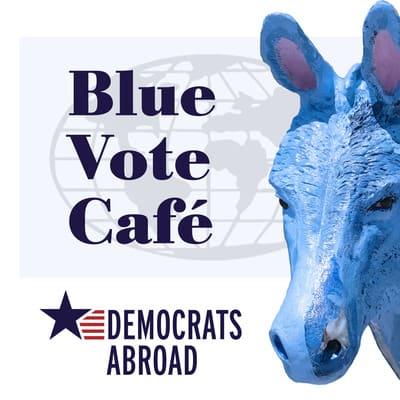 To get your ballot: votefromabroad.org
WHEN
Wednesday, August 23, 2023 at 08:00 PM Eastern Time (US & Canada) Time
CONTACT
Randi Weitzner
[email protected]
1 RSVPs