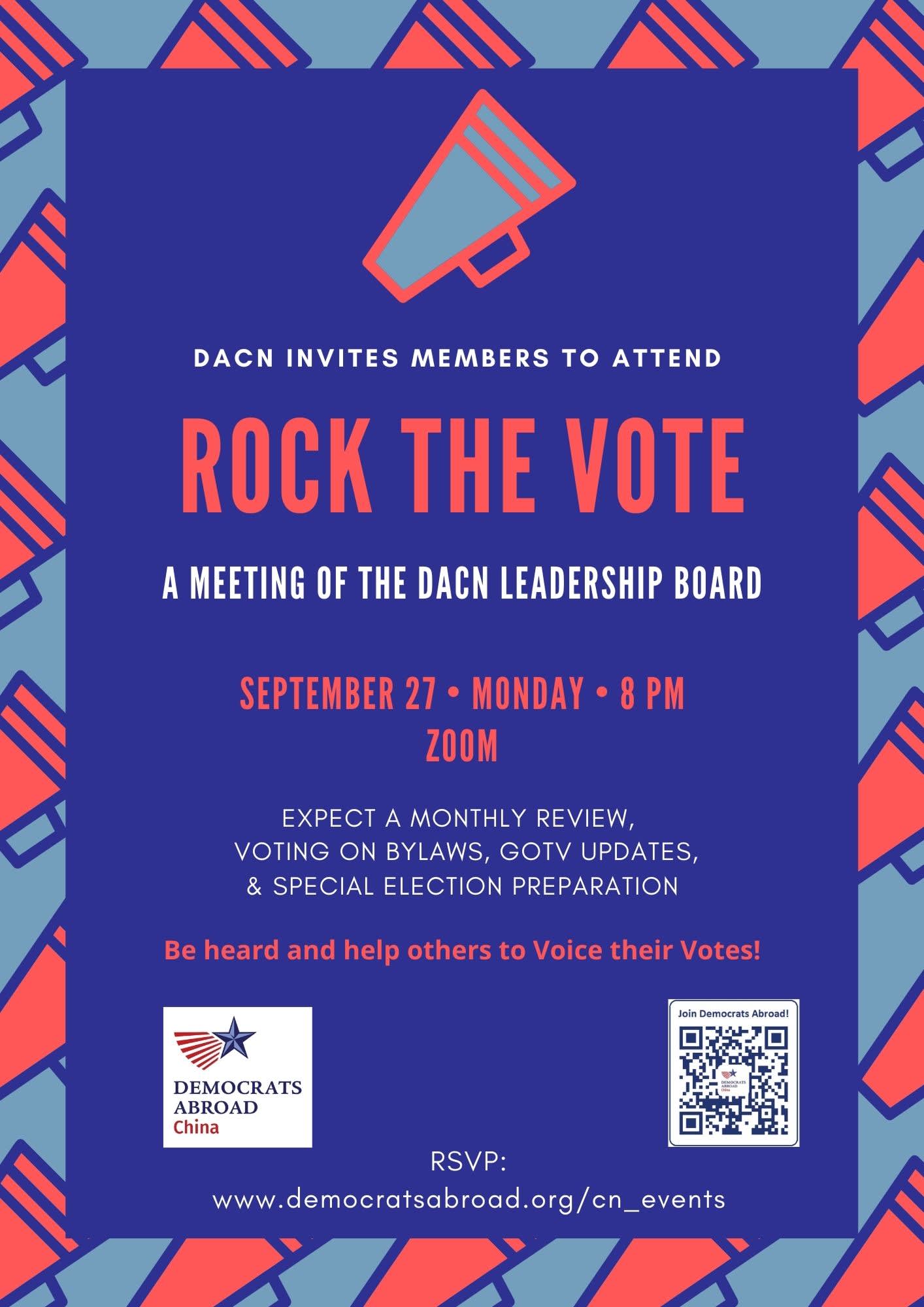 Join the Leadership Board of DACN as we
vote on Bylaw Amendments (Articles 4, 5, 9, 10, 11, 15, 16, & 12.5)
discuss DACN rules and procedures,
discuss past and future events, 
receive a treasury report,
discuss DACN elections,
update members on GOTV progress, and
forge a path to ensure all Americans are able to vote in special elections!
RSVP for Zoom meeting details. 
Let's Get To Work!
WHEN
September 27, 2021 at 8:00pm - 10pm Beijing Time
Who's RSVPing
Do you like this post?