It's Taco Tuesday! Time to Tacobout issues and take action.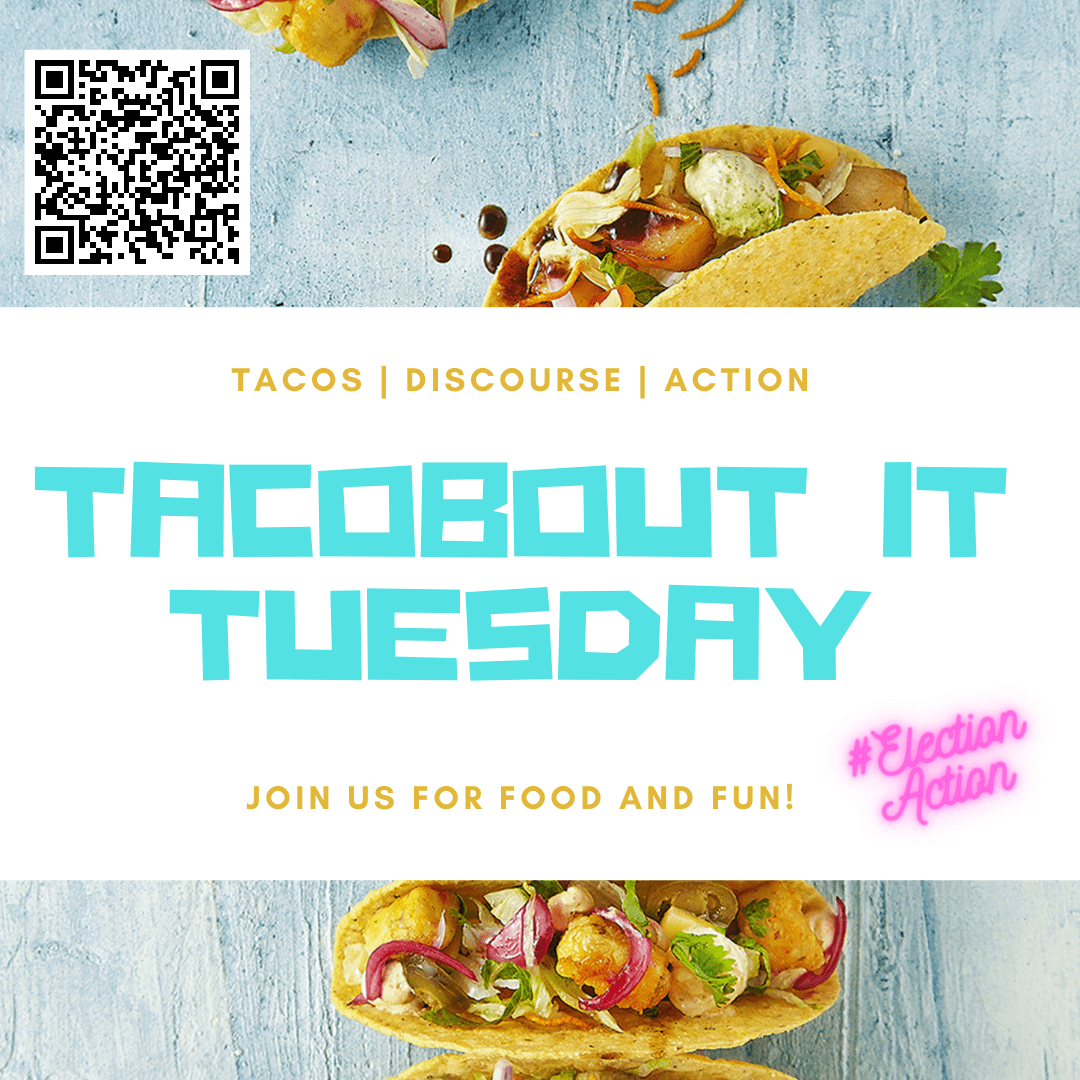 Join Democrats Abroad China as we talk Midterms, mobilize progressive voters. We will set up progressive action hours and write to our members. This event is schedule to take place at El Santo, in Found 158 on Julu Road. There will be a Zoom component from 7:30-8:30pm. Please pay attention in case of location updates.
We will be registering voters, drop on by for help requesting your ballot, as well as voter info.
★★★
It's never a bad time for Tacos!
Tacos for breakfast? 7-9am ET
Tacos for lunch? 1-3pm CET
Tacos for dinner? 7-9pm CST
WHEN
September 20, 2022 at 7:00pm - 9pm Beijing Time
Who's RSVPing
Do you like this post?