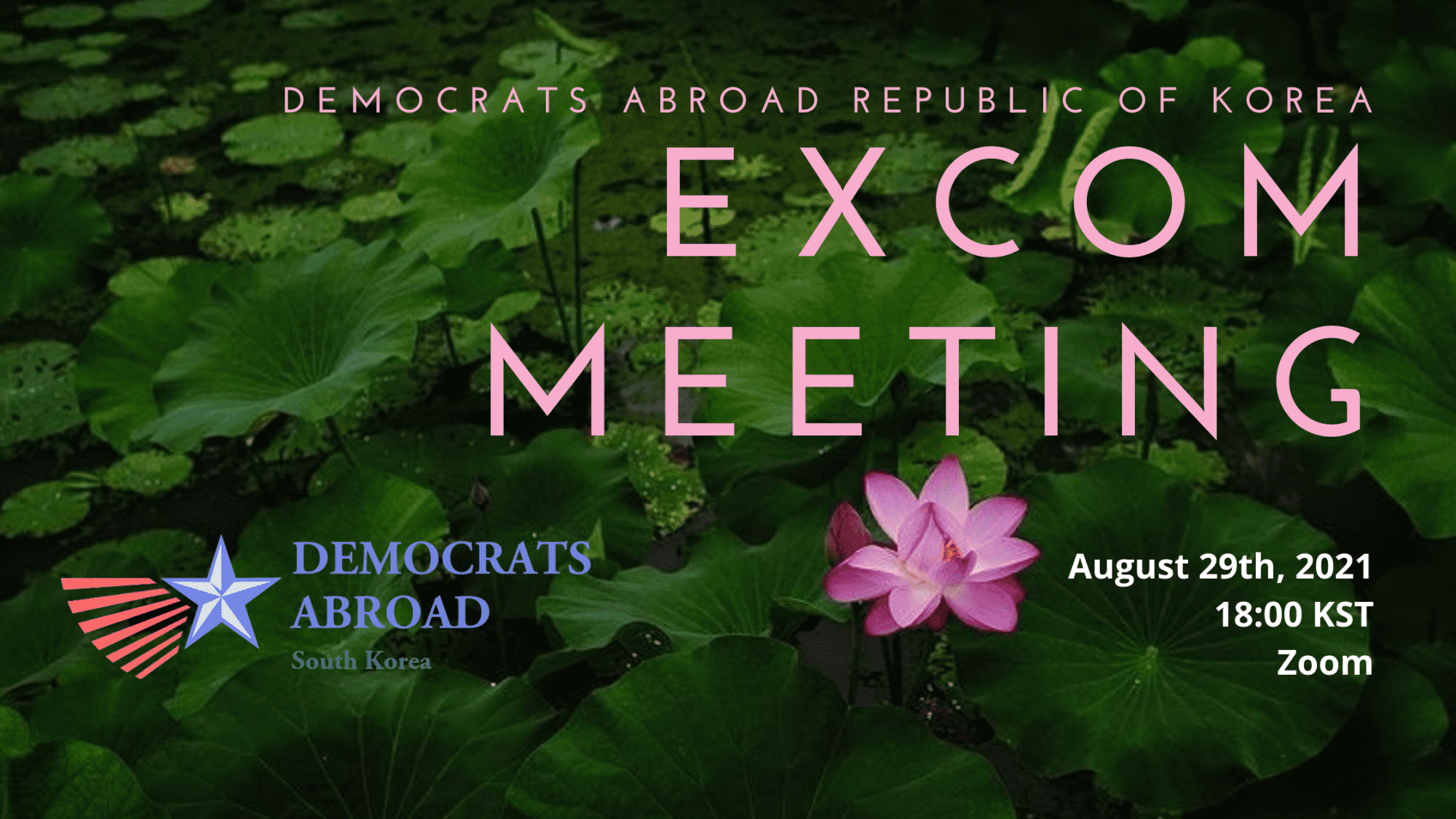 Wondering what we've been doing?  Join us this Sunday for the monthly DAROK Executive Committee meeting.  We'll be reviewing what we've been up to as well as charting the course for what we'll be doing in the coming months.  Never before has it been easier to have your voice heard!  Just join this Zoom link at 6pm on Sunday!
Our primary goals for this meeting are: 
-Approve/disapprove ExCom Procedures
-Set a date and plan for the Annual Fundraiser
-Determine course of action for Korea NGO status and the bank account
-Align on external communication procedures
Here is the agenda for the day: 
Call meeting to order - 5:59pm 
Approve agenda for the day - 6:00-6:01pm
Old business and reports - 6:01 - 6:21
New business - 6:21 - 7:00
ExCom procedures vote 6:21 - 6:25
Google account and Canva account 6:25 - 6:30
Annual fundraiser 6:30-6:40
Family and friends ask 6:40 - 6:45
External comms procedure 6:45 - 6:50
Comms survey 6:50 - 7:00
Meeting adjourns 7:01
A more detailed agenda including various committee reports can can be accessed here:
We look forward to seeing you there!
WHEN
August 29, 2021 at 6:00pm - 7pm Seoul Time
Who's RSVPing
Do you like this post?