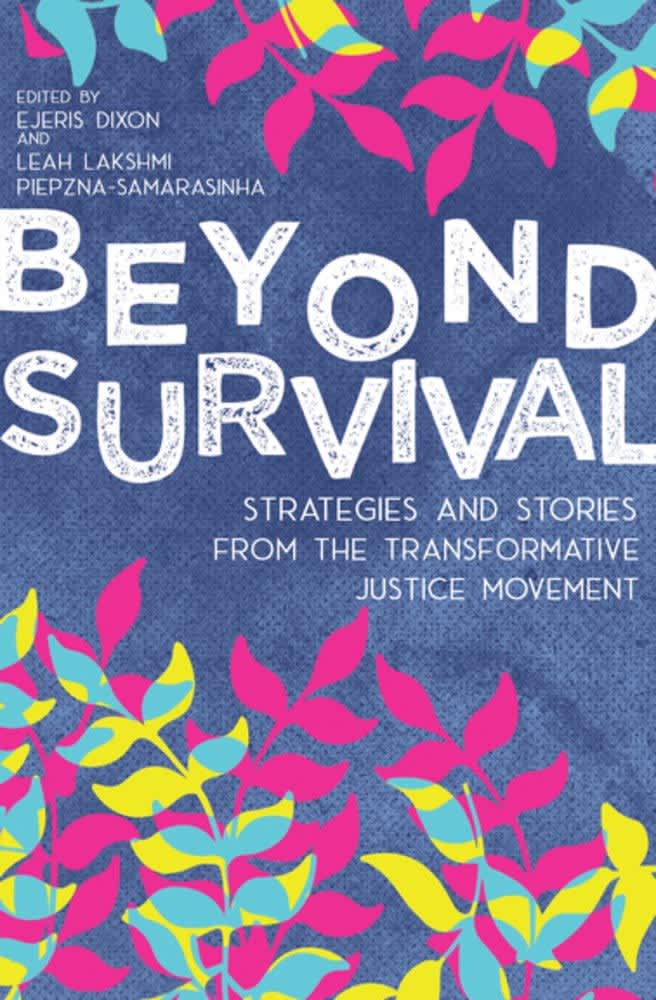 Please join our Progressive Book club as we read this month's selection "Beyond Survival: Strategies and Stories from the Transformative Justice Movement" edited by Leah Lakshmi Piepzna-Samarasinha and Ejeris Dixon
A description of the book from Goodreads:
Afraid to call 911 but not sure what to do instead? Transformative justice and other community-based approaches to violence have existed for centuries, yet are often under the radar and marginalized. This is How We Survive focuses on concrete alternatives to policing and prisons. From practical tool-kits and personal essays, to supporting people in mental health crises, to community-based murder investigations, this text delves deeply into the "how to" of transformative justice. Along the way, this volume documents the history of this radical movement, creating space for long time organizers to reflect on victories, struggles, mistakes, and transformations.
The link to the zoom room is here:  https://us02web.zoom.us/j/81034297818
Love to see you there!
WHEN
September 30, 2021 at 9:00pm - 11pm Seoul Time
Do you like this post?