Saturday, August 26
San Miguel de Allende, Mexico
Saturday Brunch San Miguel de Allende is Back!
RSVP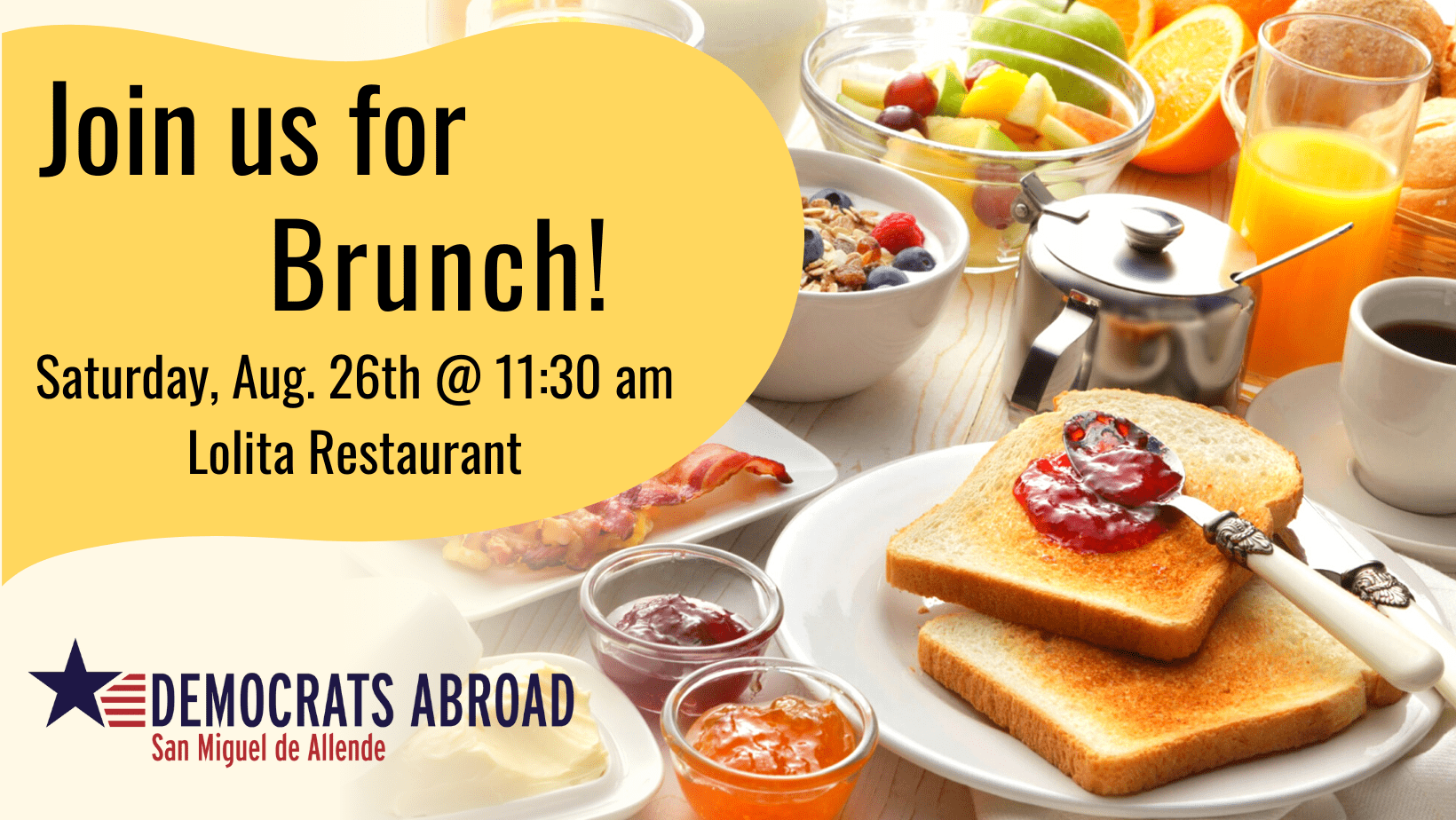 We ask that you RSVP so that we can give the restaurant an accurate estimate. If you have RSVP'd and can't make it, please email us at: [email protected].
Price per person: $350 MXN pesos.
Drinks included: Fresh orange or green juice + bottomless American coffee. Tea or speciality coffee (one serving only).
Buffet table: Fresh baked pastries, fresh seasonal fruit, cottage cheese, yogurt, and granola.
Main dish, your choice of:
Ham & cheese or Huazontle or pumpkin flower omelette.
Eggs any style with bacon on the side.
Huevos Ahogados (baked beans served in a bowl, with scrambled eggs of your choice of tomato, or green tomato sauce).
Chilaquiles Verde, Rojos, or Morita with 2 eggs, or shredded chicken breast.
Hot cakes or waffles served with fresh slices strawberries and banana.
Prices include tax and service.
This is an indoor event. No dogs please!
WHEN
Saturday, August 26, 2023 at 11:30 AM Mexico City Time
WHERE
Lolita Cocina Mexican & Bar
Salida a Celaya #52
San Miguel de Allende, GTO 37700
Mexico
Google map and directions
CONTACT
Marcia George
28 RSVPs