With less than 100 days until the election on the 3rd of November, please join our informal in-person and Zoom gathering on the terrace at Le Jardin de l'Orangerie.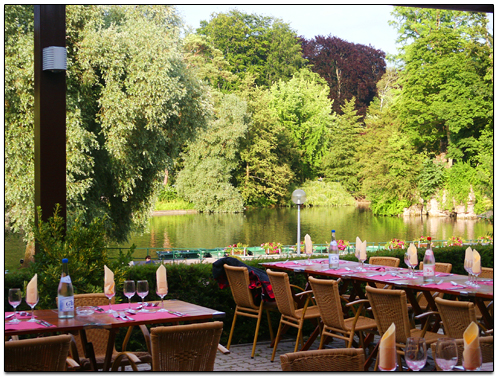 The agenda is open and will also include an update on current Get Out the Vote initiatives, discussion of current and election-related news, and planning for upcoming events, including our August 28th gathering in conjunction with the rally planned in Washington DC to mark the anniversary of Reverend Martin Luther King's "I have a dream speech". Given the sad news of the passing of Congressman John Lewis, along with the extraordinary outpouring of support for Black Lives Matter, the event will surely develop into a world-wide appeal for racial justice, equality, human rights, and democracy. We hope that you can be part of what will surely be an unprecedented global gathering. Details will be announced in the coming weeks.
In the meantime, we look forward to seeing you either in-person or on Zoom this coming Monday. Please feel free to bring your friends and family. (Drinks and/or meals are optional - and available in-person.) If you are attending via Zoom, please   RSVP here and you will receive an email with the online link for the meeting
WHEN
July 27, 2020 at 7pm - 8:30pm Paris Time
Do you like this post?