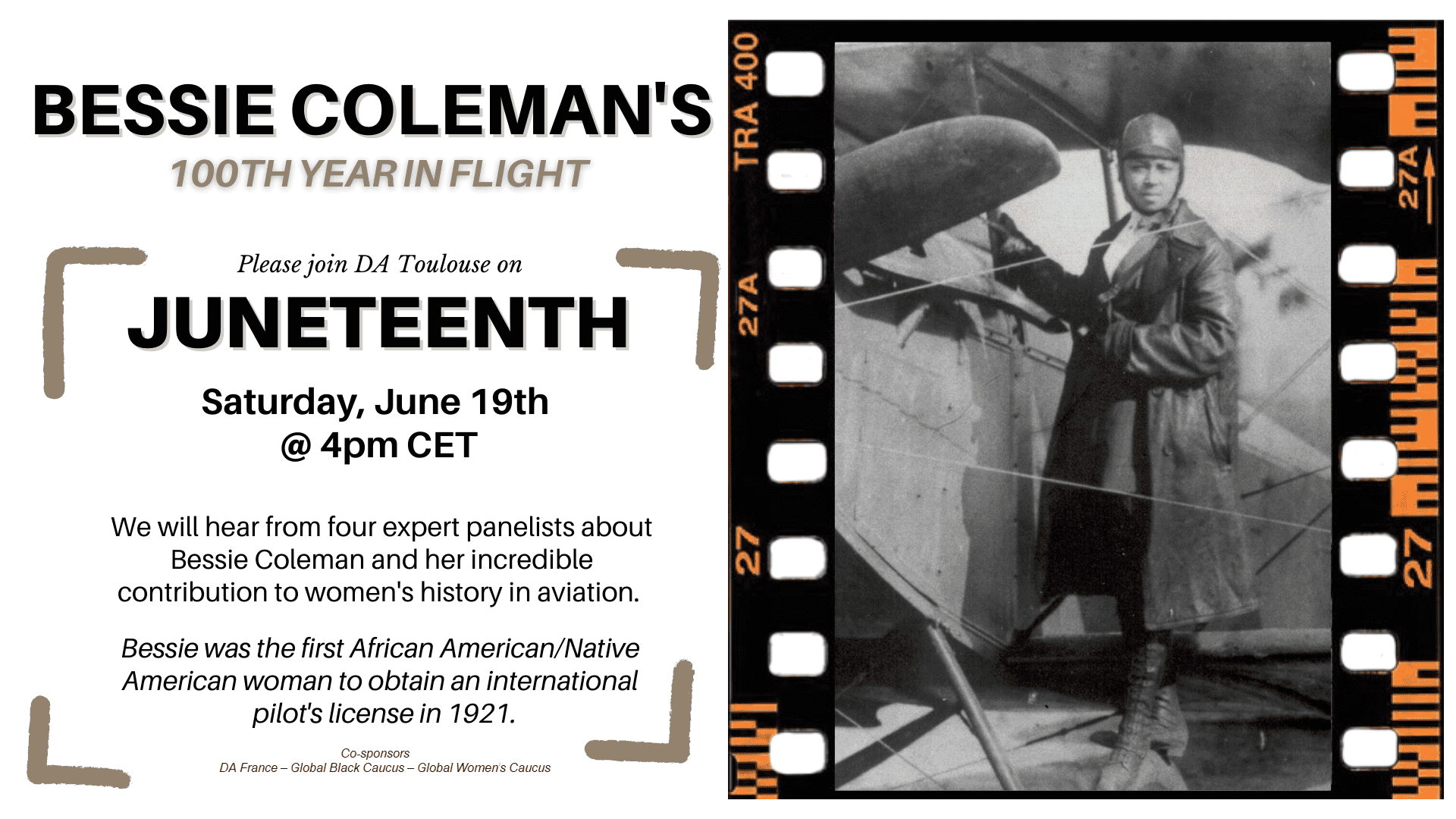 Please join Democrats Abroad Toulouse on Saturday, June 19th to celebrate the 100th anniversary of Bessie Coleman becoming a pilot in France. She was the first woman of color to earn her pilot's license, truly a milestone in history! 
The event will be moderated by Beatrice Monthioux, DA Toulouse Member-at-Large
Speakers will include: 
Christine Debouzy - President of the French Association of Women Pilots
Coline Béry - Specialist on Adrienne Bolland, aviatrix who did the same type of training before Coleman
Olivier Sarrazain - Director of the documentary film "Bessie Coleman Première Aviatrice Noire"
Françoise Sockeel - Of the Aeroclub of Abbeyville in the region where Coleman trained
The event will take place via Zoom. Please RSVP to receive a link for joining the event. 
Co-sponsored by the Global Black Caucus and Global Women's Caucus--Main organiser Jeaneen Johnson 
Juneteenth festivities continue with a different event hosted by the Global Black Caucus from 6pm to midnight CET where there will be music, poetry and art.  Please click here for more details and to RSVP for the particular event.
WHEN
June 19, 2021 at 4:00pm - 5:30pm Paris Time
CONTACT
Alejandra Roman ·
Who's RSVPing
Do you like this post?