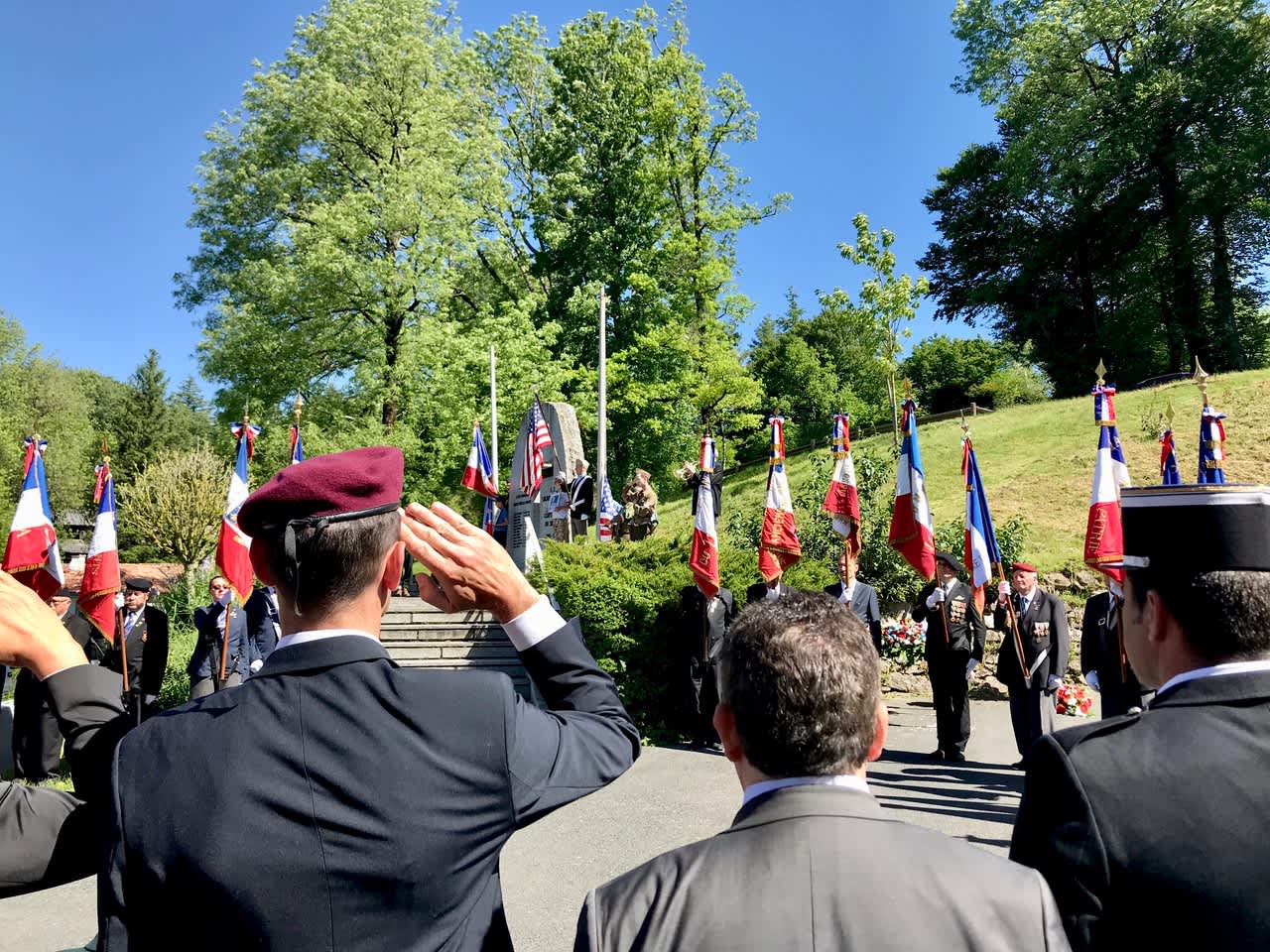 In advance of Memorial Day weekend French special forces veterans supported by the American community are organizing a special ceremony honoring the 80th anniversary of the founding of the OSS (Office of Strategic Services)—from which the CIA was created in 1947.
Democrats Abroad Toulouse will be taking part in these Memorial Day commemorations honoring two OSS commandos killed during a secret mission in the Tarn in August 1944.
Democrats Abroad members are warmly invited to attend these events. Family members related to that OSS mission are traveling from the States to take part. Support from the local American community is particularly sought.
Events Taking place (May 26-May28):
Thursday, May 26th: former Chair of DA Toulouse, Meredith Wheeler, will be hosting a special WELCOME reception at 6pm at her home for visiting Americans, followed by a group dinner at Lautrec's best restaurant, Le Jardin du Clocher (30€ prix fix not including wine; booking required by May 7th).
Thursday, May 26th: An extra element in this year's commemorations is the opportunity to do a tandem parachute jump yourself with the Albi Parachute Club at a special group rate (220€) organized by French veterans.
Friday, May 27 at 10:00 am near Viane: A parachute drop (weather-permitting) featuring both American and French paratroopers landing on the actual drop zone where the OSS mission landed in 1944 will honor the 80th anniversary of the founding of the Office of Strategic Services. 
The event will be followed by a group lunch in the Café de Paris in Brassac (booking required). 
Saturday, May 28 at 10:00 am in Le Rialet: Commemoration ceremonies with honor guard where floral tributes will be laid at the two steles honoring the OSS Commandos killed in action and French Resistance fighters.
Veteran associations will be present along with local dignitaries, the local American community and American relatives of OG PAT members. The WW2 re-enactors will also be on hand, adding both color and historic detail to the event.
A group lunch will follow hosted by the Mayor of Le Vintrou (booking essential).
There is also an opportunity to visit the sites linked to the OSS mission in the Tarn, where plaques commemorate their contribution.
For further details or to book for any of the group meals, please RSVP. 
WHEN
May 26, 2022 at 6:00pm - May 28, 2022 at 6:00pm Paris Time
WHERE
Memorial Day OSS Commemoration Events
The Department of the Tarn
Events will be taking place at various locations
Lautrec 81440
France
Google map and directions
CONTACT
Meredith Wheeler · · 06 40 41 07 49
Who's RSVPing
Do you like this post?