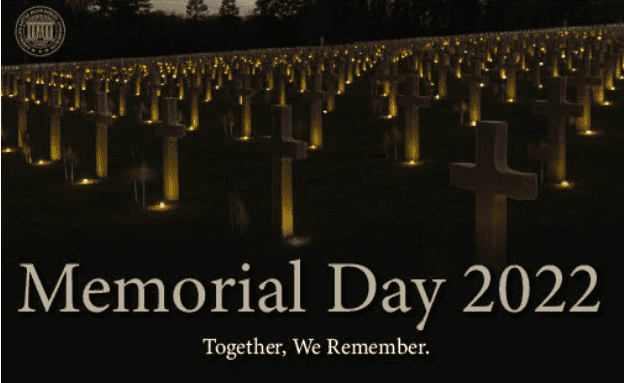 Democrats Abroad France invites you to participate with us in the Memorial Day ceremonies on Sunday, May 29th organized by the American Battle Monuments Commission at the different military cemeteries in remembrance of those who have fallen:  
Suresnes 
Lafayette Esquadrille Memorial
Belleau Woods
Oise-Aisne 
La Somme
St. Avold
Epinal 
Meuse-Argonne 
St. Mihiel 
Draguinan/Rhone
Normandy and again June 6th. 
At the Tarn there will be special commemoration ceremonies May 26th-28th honoring the 80th Anniversary of the Founding of the OSS (Office of Strategic Services)—from which the CIA was created in 1947.  The wreath laying by the Toulouse Chapter will be Saturday, May 28th. 
For times and more information about these ceremonies, please email [email protected] or text: 06 14 16 15 16. 
We so much appreciate DAF for continuing to perpetuate this tradition and also the members of Democrats Abroad France who will be representing us and laying wreaths. These are very moving events with flyovers and US military bands at some of the ceremonies.
WHEN
May 29, 2022 at 10:00am - 1pm Paris Time
CONTACT
Anna Marie Mattson · · 06 14 16 15 16
Do you like this post?