On June 26, Democrats Abroad Haiti held its 3rd annual General Assembly at Cafe 36.    Congratulations to our newly elected officials who will lead DA Haiti during the next 2 years.
Amber Walsh, Chair
Gerald McElroy, Executive Vice Chair
Anna Reeve, Vice Chair for Membership
Rachel Pierre-Champagne, Treasurer
Radley Joseph, Secretary
Azalia Mitchell, Member-at-Large
Dr-Fritz Fils-Aime, Member-at-Large
Thank you to Meredith Jean-Baptiste for leading the election process!!
Thank you to everyone for volunteering your time and enthusiasm to support Democrats Abroad in Haiti!!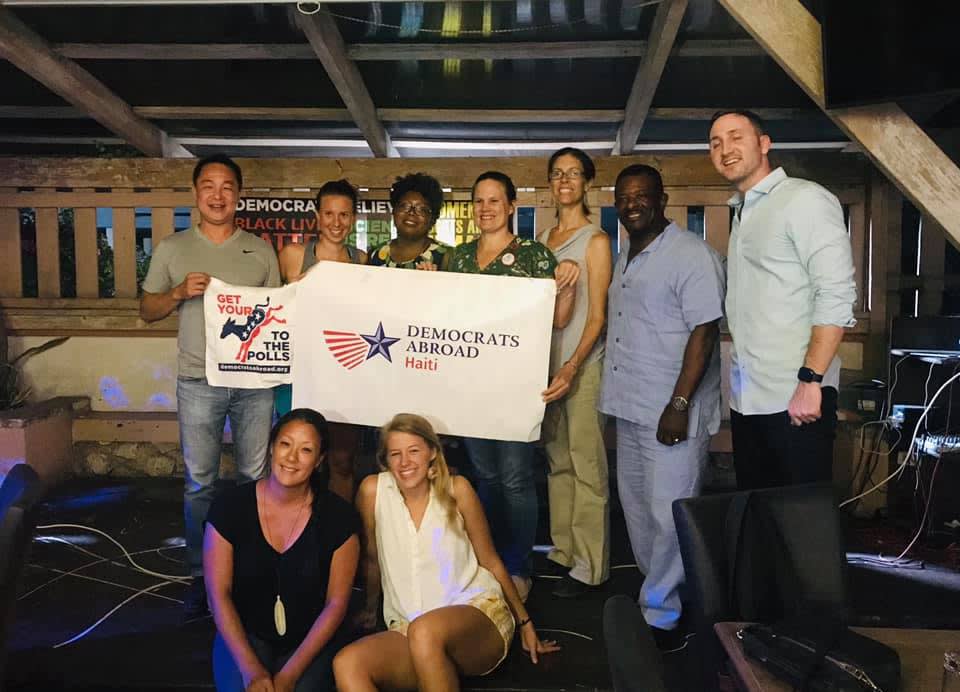 Do you like this post?