The Göttingen Area Chapter welcomes a new precinct in Braunschweig - its first meeting was held Saturday, June 17. Congratulations to Co-Captains Kenton Barnes and Kim Täger for kicking off this endeavor. Kenton is a professor at the Technical University of Braunschweig in the Department of English and American Studies and Department of Literary and Cultural Studies. He is also the new Germany coordinator for the LGBT Caucus. Kim is a Research Assistant at the Technical University Braunschweig in the Institute of English and American Studies for the Department of English Language and Didactics. A warm welcome to this dynamic duo! 
A first activity will be hosting a booth for the Sommerlochfestival on Saturday, July 29, 10 AM - 8 PM. DA Germany reps including current chair Owen Jappen, and past chair Quaide Williams, will be handing out information about becoming active in Democrats Abroad, along with new merchandise available for purchase, and postcards to write to your US Representatives.
Next Precinct meeting: Saturday, August 26, 3 PM at X-Trend!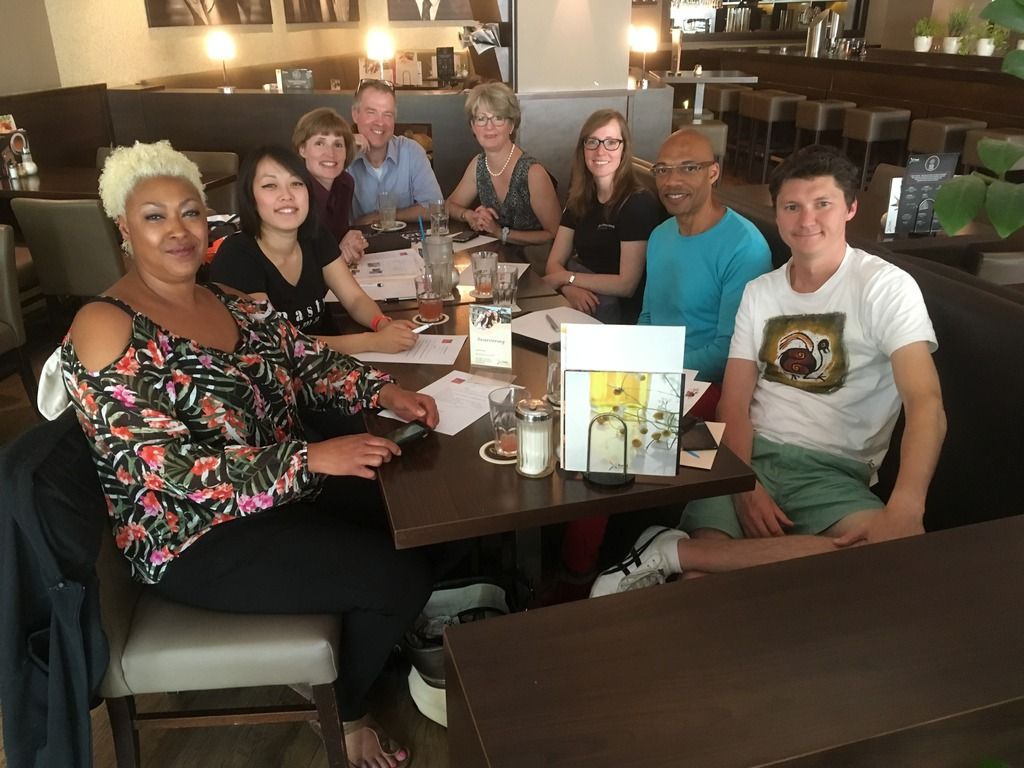 Welcome Kim and Kenton!