Sunday, September 17
Le Bar-sur-Loup, France
Join DA Riviera as Le Bar-sur-Loup & the US Sixth Fleet Honor Amiral de Grasse, a French American Revolutionary War Hero
RSVP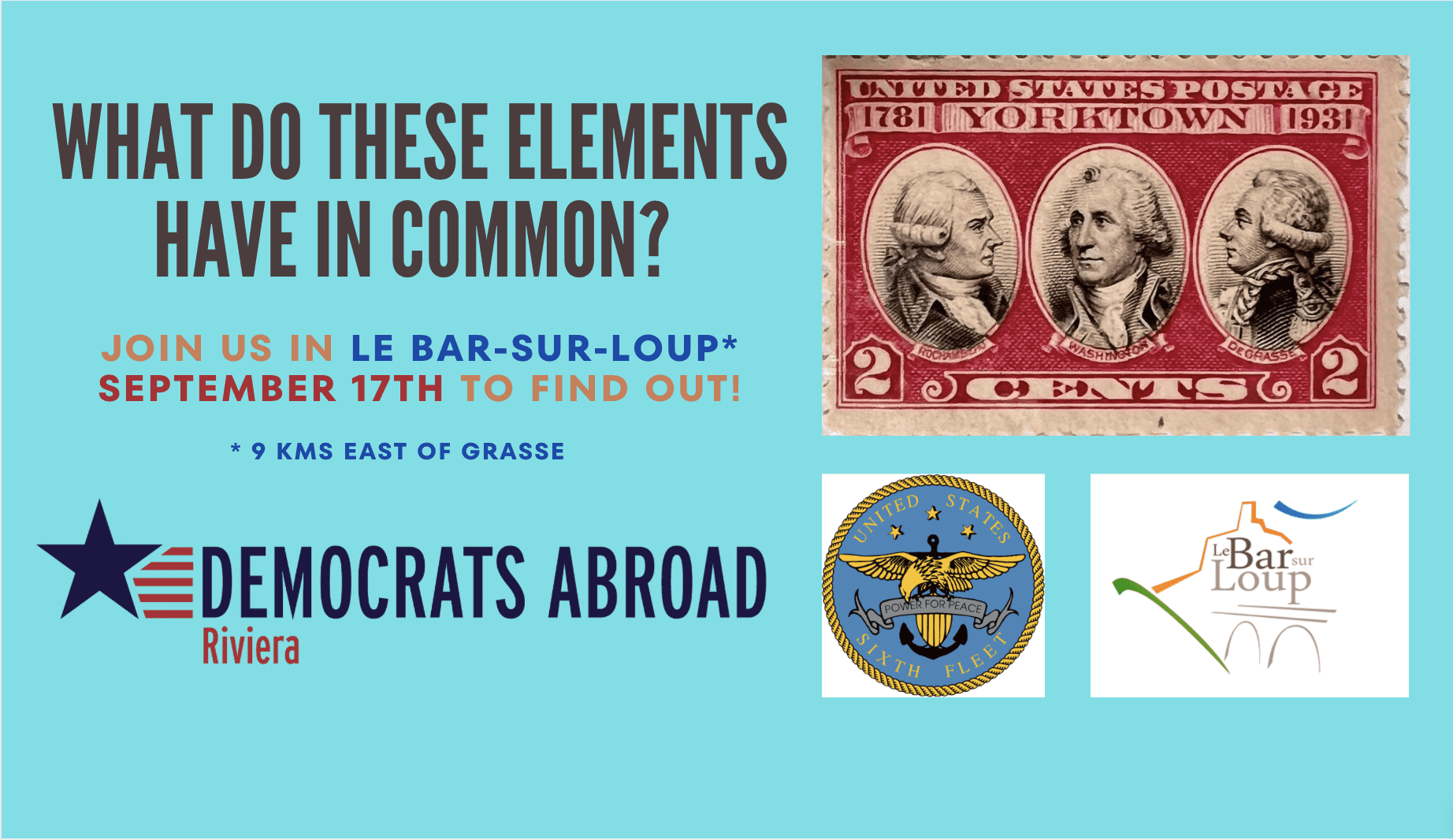 The Battle of the Chesapeake has been called the most important naval battle in the history of the world.
 

Fought between two foreign powers, France and England, it determined the outcome of the American Revolutionary War and the Battle of Yorktown.

 

The head of the French marines was the Amiral de Grasse, who is being celebrated in the village of Le Bar-sur-Loup (his birthplace) by the Sixth fleet from Naples and other dignitaries.

Main activities begin at 16h30 at the Mairie (see map below), and we understand there will be an aperitif offered by the village for everyone at 18h30.  However, ...

DA Riviera will host a special lecture for members animated by Robert Levitt, Vice Chair, prior to the start of the main event at 3PM.

Therefore, we invite all DA members attending to meet Robert promptly at 3PM in front of the Mairie, and from there the group will be escorted to a place for a rich historical discussion about the significance of the event and the role Admiral de Grasse played in helping America to attain its independence.

Those who RSVP and plan on attending will receive specific information as to Robert's contact information, meeting point, etc.
WHEN
Sunday, September 17, 2023 at 03:00 PM Paris Time
WHERE
Mairie de Bar sur Loup
2 Pl de la Tour
Le Bar-sur-Loup 06620
France
Google map and directions
CONTACT
Ronny Rubin
[email protected]
19 RSVPs