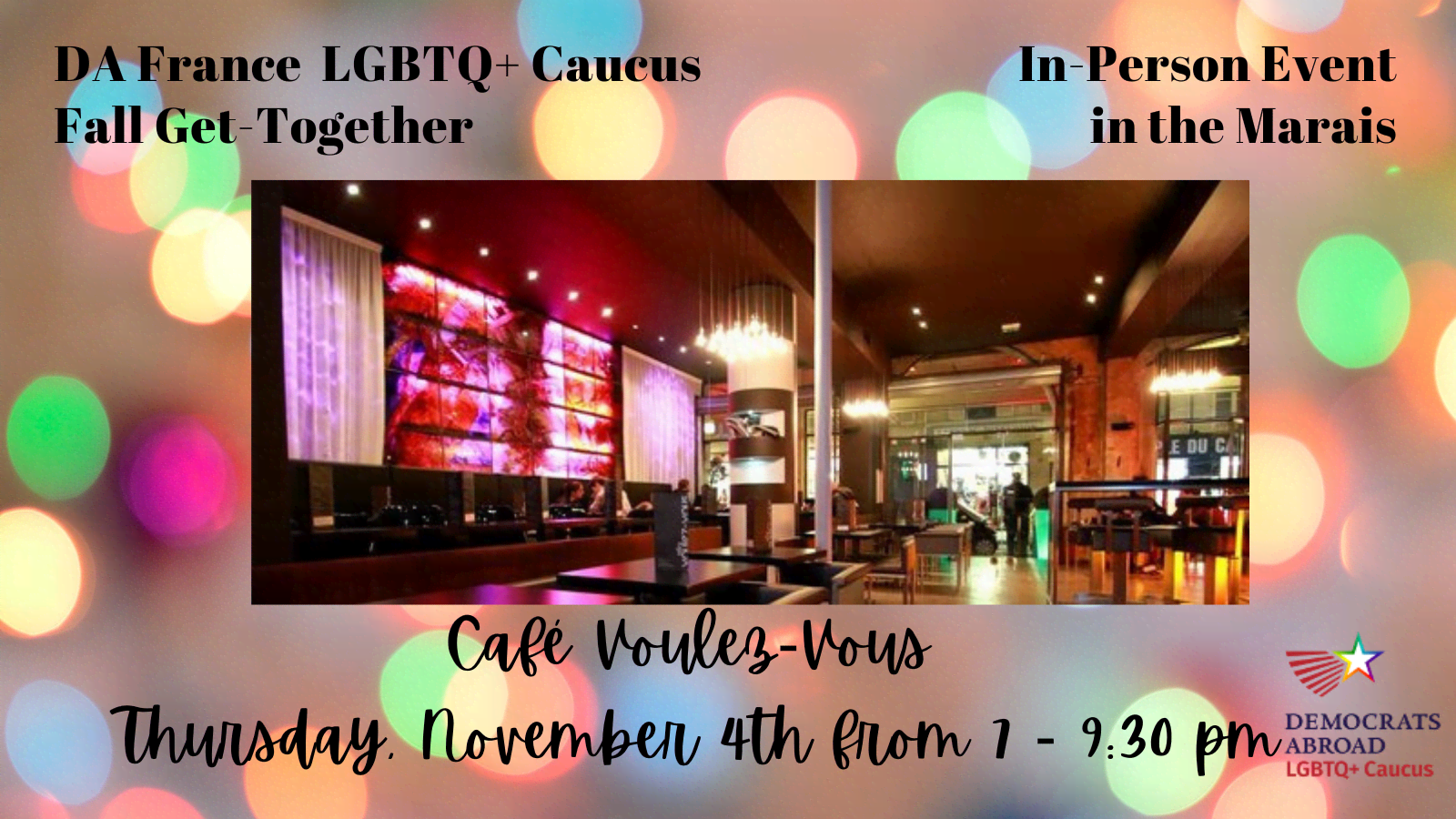 It's been a long time coming, but "enfin", an in-person event! Fred Hoffman, Co-Chair of the DA France LGBTQ+ Caucus, and Jamie Perosi-Doughty, Executive Chair of the DA France Bordeaux Chapter, look forward to welcoming you at Café Voulez-Vous in Paris for an early evening Fall get together. 
Join Fred and Jamie for some social conversation as well as discussions concerning strategic planning
in anticipation of the 2022 and 2024 elections. LGBTQ+ friends and allies are of course welcome to attend. 
*** Please note that Café Voulez-Vous is graciously providing a comfortable indoor space for us: they offer a large selection of alcoholic and non-alcoholic drinks as well as a variety of food choices for purchase. ***
Please RSVP here to let us know you'll be attending, because there is only space for 30 people: 6 places left!!
Fred and Jamie hope to see you there!
WHEN
November 04, 2021 at 7:00pm - 10pm Paris Time
Who's RSVPing
Sorry, this event is sold out.
Do you like this post?