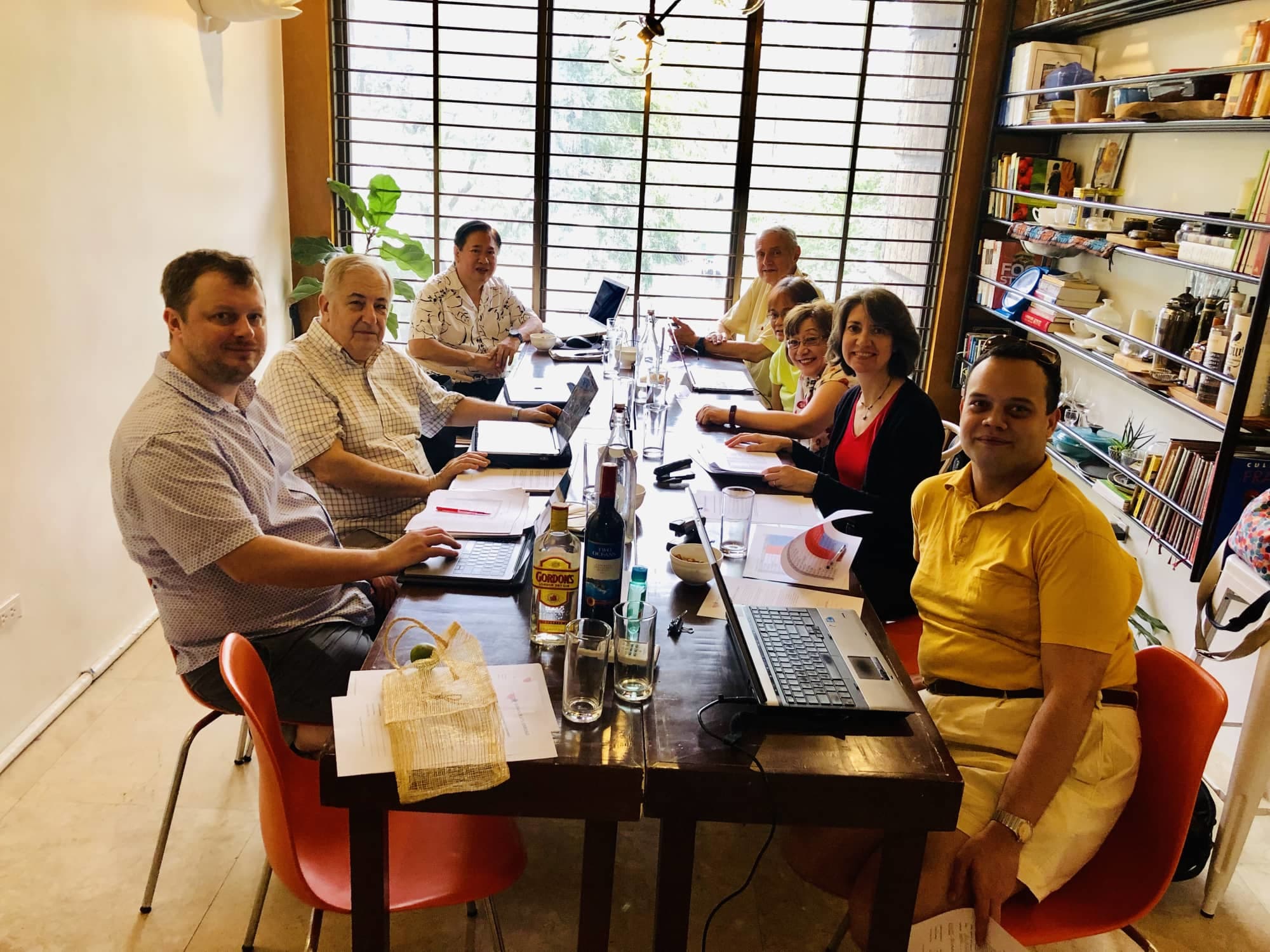 Photo by Democrats Abroad (DA) Philippines (DAPh) Events Committee Bing Gelman shows (left to right) DAPh Secretary and Events Committee Chair Jeremy Slagle, DA Lion City (Singapore) former Vice-Chair and DAPh former Treasurer Bill Gelman, DAPh Communications Manager Morrie Kayanan, DAPh former Chair John Boyd, DAPh members Tricia Jimenez, Angela Reyes, DAPh Chair Lisa Pagkalinawan, and DAPh Vice-Chair and Database and Social Media Manager Angelo Goode at Launch Lab Test Kitchen in Makati City.
DA Philippines held a Progressive Drinking Party to clean up the database on Saturday February 2, 2019 from 2-4pm at Launch Lab Test Kitchen, Unit 201, 2nd Floor, Renaissance Building, 215 Salcedo Street, Legaspi Village, Makati City.
Thanks DAPh Events Committee Bing for the recommendation to have a Progressive Drinking Party, which is a concept borrowed from DA Lion City (Singapore) Chair Patricia Reed who is happy for other DA Country Committees to also hold their own Progressive Drinking Parties.
Thanks also to the volunteers for all your hard work and dedication--calling, emailing and texting some 329 DAPh members to verify they are still living in the Philippines by collecting their current landline and cell phone numbers.
And thanks DAPh Secretary and Events Committee Chair Jeremy for providing the space for us with light snacks.
Once all the corrections are inputted, we should organize another database clean-up event. And the Events Committee will be meeting, to be announced, to discuss events planning.
If you are not yet a member of Democrats Abroad, you can become one by signing up at DemocratsAbroad.org. Visit Democrats Abroad Philippines website, like us on Facebook, and follow us on Twitter.
Do you like this post?