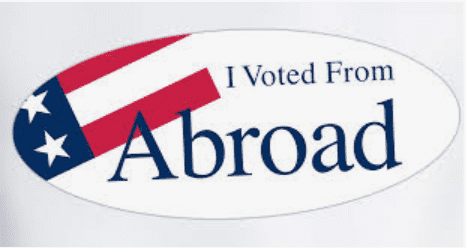 The run-up to the 2022 midterm election has been stressful, frustrating and at times brutal, and now the moment of truth has arrived. We are so appreciative of the contributions made by so many Democrats Abroad Barcelona members up until this point (and we're not done yet!), from voter registration events at schools and universities to phonebanking and postcarding, or just reaching out to your friends and family here and back in the US, you all have helped us reach eligible voters all across Spain and the world.
We invite you to join us for a get-together on November 9th to exchange views as the election results roll in. Whether the wave turns out to be blue or red (or not a wave at all), it will be easier to endure together. 
We will be at CocoVail Beer Hall from 7:00 on (approximately 3 hours), where the television will be tuned to an international news channel and the craft beers will be flowing. Please RSVP to ensure a place at the table. 
WHEN
November 09, 2022 at 7:00pm - 10pm Madrid Time
Who's RSVPing
Do you like this post?