For the next meeting of the DA Barcelona Book Club, we have selected Nancy McLean's Democracy in Chains: The Deep History of the Radical Right's Stealth Plan for America — and given the outcome of the former president's second impeachment trial and the upcoming undemocratic exercise in "redistricting" (i.e, gerrymandering) for the 2022 election, the time is ripe for a discussion of these issues. We can no longer afford to blindly trust in the sturdiness of our institutions and to maintain delusions about the benign intentions of our adversaries.
Some great book reviews have been published in The New York Times, NPR, and The Atlantic.
We will meet on Zoom. RSVP to this posting to receive logon details closer to the meeting day.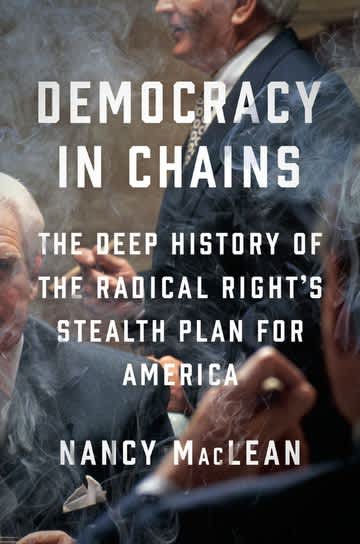 WHEN
March 21, 2021 at 7pm - 8:30pm Madrid Time
Who's RSVPing
Do you like this post?