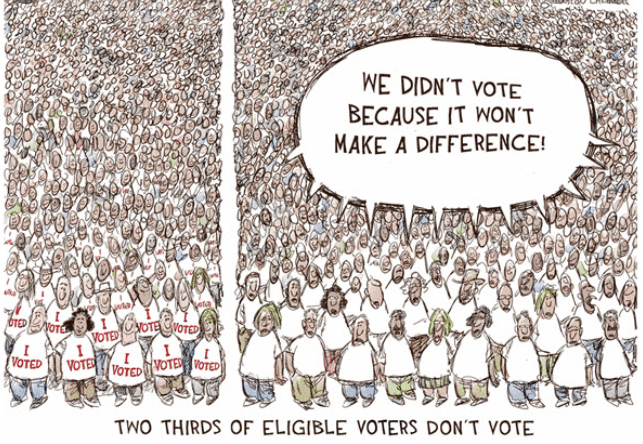 As important as the individual right to vote is in a functioning democracy, the sad fact is that a significant number of Americans don't vote. According to Yahoo News, nearly 137 million people voted in the 2016 election — roughly 56% of the U.S. voting-age population. However, nearly 100 million people living in the U.S. who had the right to vote didn't. Among overseas Americans, these statistics are even more depressing: in the 2016 election, less than 10% of qualified U.S. voters living overseas bothered to vote. This general election year, we must do better. Our votes, which are sent back to all 50 states, can and will make a critical difference in getting more Democrats elected to local, state and national offices. 
Democrats Abroad Barcelona is launching a massive new effort to identify and register as many as possible of the estimated 10,000-20,000 Americans living in Catalonia, so that they will be able to cast a vote this November. 
Please join us for a one-hour introductory session where we will brainstorm tried-and-true as well as outside-the-box strategies to enable a more effective GOTV effort in the coming months. RSVP to the event in order to receive the Zoom connection details. 
WHEN
July 07, 2020 at 8pm - 9pm Madrid Time
Who's RSVPing